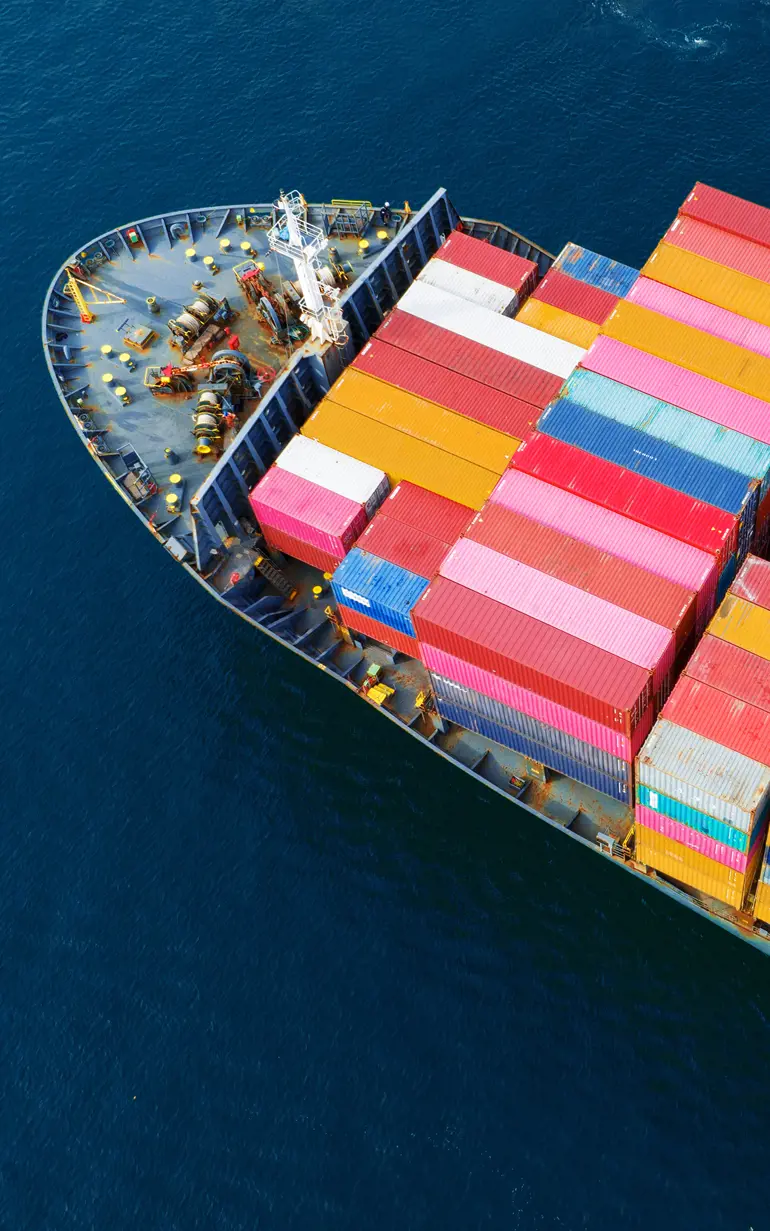 Technology
NCOS ONLINE: Unlock port capacity, reduce delays and optimise expenditures
Traditional port traffic management systems lack accurate vessel motion and force calculations, limiting the ability of port stakeholders to make informed operational and strategic decisions. This leads to challenges in risk assessment, traffic flow optimisation, safe berthing procedures and resource allocation.
How we can help
NCOS ONLINE, DHI's physics-based port traffic management system, empowers port and maritime safety authorities with a high-precision virtual environment to optimise vessel traffic safety and efficiency, expand the capacity of existing assets and reduce delays. Developed with FORCE TECHNOLOGY, it relies on high-performance, cloud-based computing to resolve vessel motions and forces, uniquely accounting for water depth and forward speed. Plus, NCOS ONLINE uses the same engine as high-end navigation simulators to fully integrate your vessel particulars such as hull form, draft, aerial and sub-aerial hull areas as well as tug resources and modelled currents and winds. You can even account for the motion of moored vessels and non-linear mooring line and fender forces! Transform your port operations with this game-changing system, known worldwide for delivering the most accurate response calculations for today's larger and wider vessels.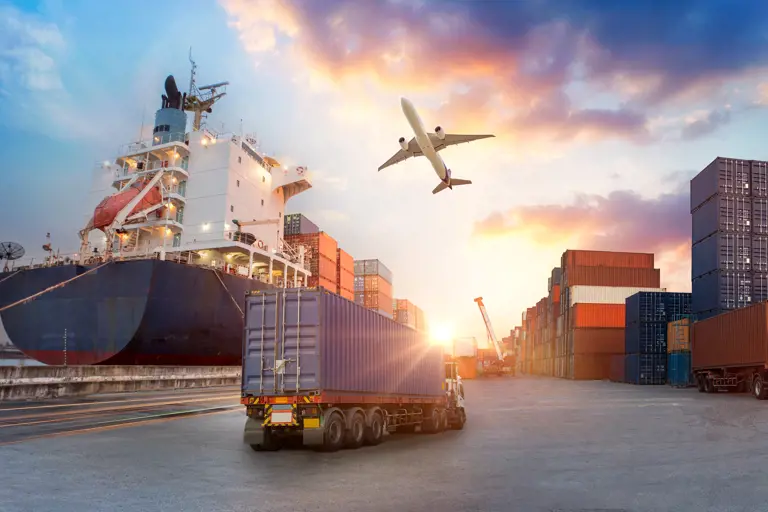 Reduce delays and enhance operational efficiency
Achieve smoother operations by minimising arrival delays at berth, improving traffic efficiency and reducing emissions.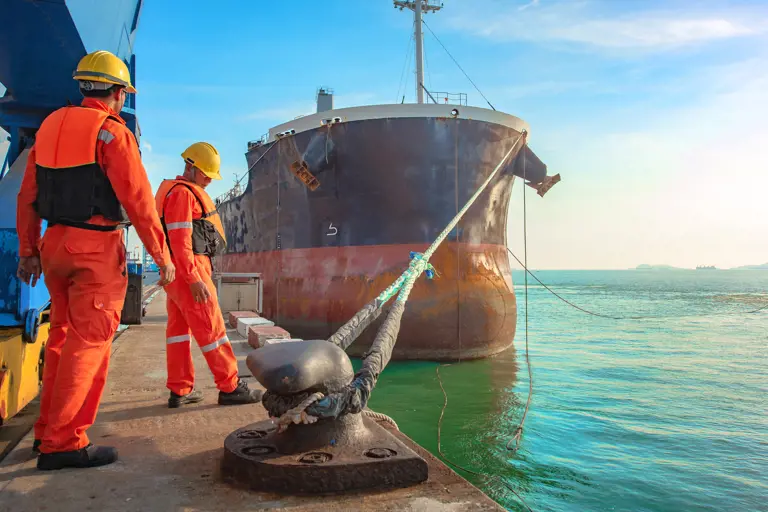 Improve safety measures and reduce risks
Enhance safety measures and extend quay life to mitigate risks and ensure the safety of vessel transits and moorings.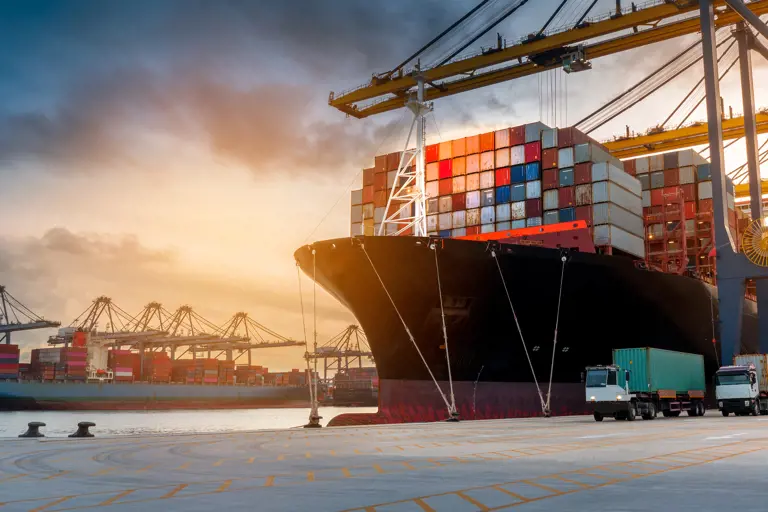 Boost climate change resilience and adaptation
Develop smarter climate change adaptation strategies to strengthen the resilience of your port infrastructure with the insight gained from advanced physics-based scenario assessments.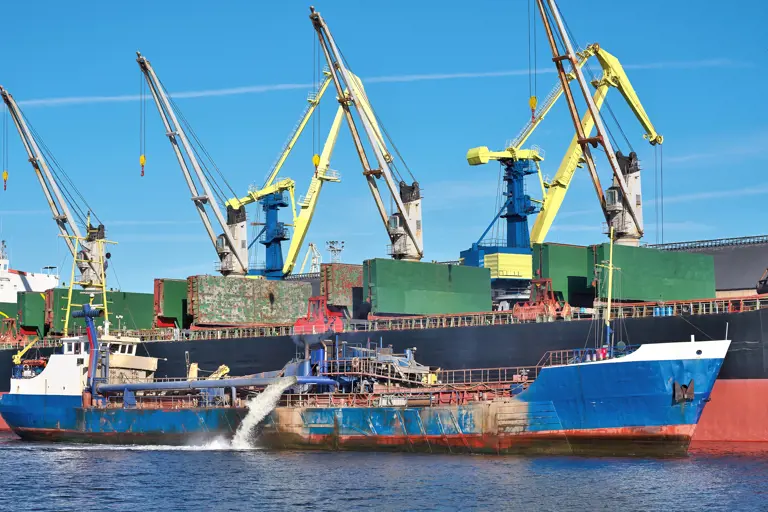 Maximise OPEX and CAPEX savings
NCOS ONLINE enables you to extend transit windows for deep-drafted vessels resulting in enhanced maintenance dredging efficiency, deferred dredging projects and the facilitation of larger and deeper vessel calls.
Key application areas
NCOS ONLINE can be used to:
Fully utilise the capacity of existing port and channel assets, optimising operational efficiency and maximising resources

Make informed decisions about future capacity investments to avoid unnecessary expenditures

Ensure the safety and efficiency of vessel traffic at all times with NCOS ONLINE's high precision, virtual environment

Enhance port efficiency with real-time insights and predictive analytics, empowering proactive vessel traffic management to reduce delays and minimise potential bottlenecks
'NCOS ONLINE has been a game-changer for the Port of Brisbane. By boosting the Port's capacity to handle larger vessels without compromising safety, we have added value to our customers and maximised efficiency for all Port users.'
Roy Cummins
Chief Executive Officer
Port of Brisbane
Get started
Experience the power of NCOS ONLINE, the most accurate and innovative technology designed to unlock the hidden capacity potential of your port. Let us know how we can assist in ensuring your port operations are optimised to their fullest potential.
Related technologies
ABM Lab
Simulate the dynamic behaviour of aquatic life and their interactions with the environment.
Bathymetrics Data Portal
Download reliable, high-quality water depth data.
Current Sea API
Optimise vessel route planning and reduce fuel use by up to 5%.
DHI PlumeCast
Empower your dredging operations to safeguard ecosystems.
LITPACK
Gain insight into the effect of structures, sediment sources and climate change on coastlines.
MetOcean Data Portal
Enhance workflows with access to 40 years of metocean data.
MIKE 21 Boussinesq Waves
Predict wave disturbance in ports, harbours and coastal areas.
MIKE 21 Mooring Analysis
See how wind, currents and the local wave climate affect moored vessels.
MIKE 21 Shoreline Morphology
Model long-term shoreline evolution in areas with complex bathymetries.
MIKE 21 Spectral Waves
Calculate and analyse wave climates in offshore and coastal areas.
MIKE 21/3
Simulate and analyse coastal and marine processes with our suite of modelling tools.
MIKE 21/3 Mud Transport
Study the impact of siltation on coastal morphology and water quality.
MIKE 21/3 Particle Tracking
Assess dredging, disposal and reclamation activity impacts.
MIKE 21/3 Sand Transport
Evaluate the effects of erosion and sedimentation on infrastructure.
MIKE 3 Wave FM
Assess the impact of a wave climate on offshore, coastal or port infrastructure.
MIKE Data Link
Automate the most time consuming steps in model creation.
MIKE OPERATIONS
Build custom real-time systems for forecasting and operational control.
NCOS ONLINE
Unlock port capacity, reduce delays and optimise expenditures.
How can we help?
With our global network of offices, we make sure you get the right answers to your local needs. Tell us about your water challenges and we will get back to you.