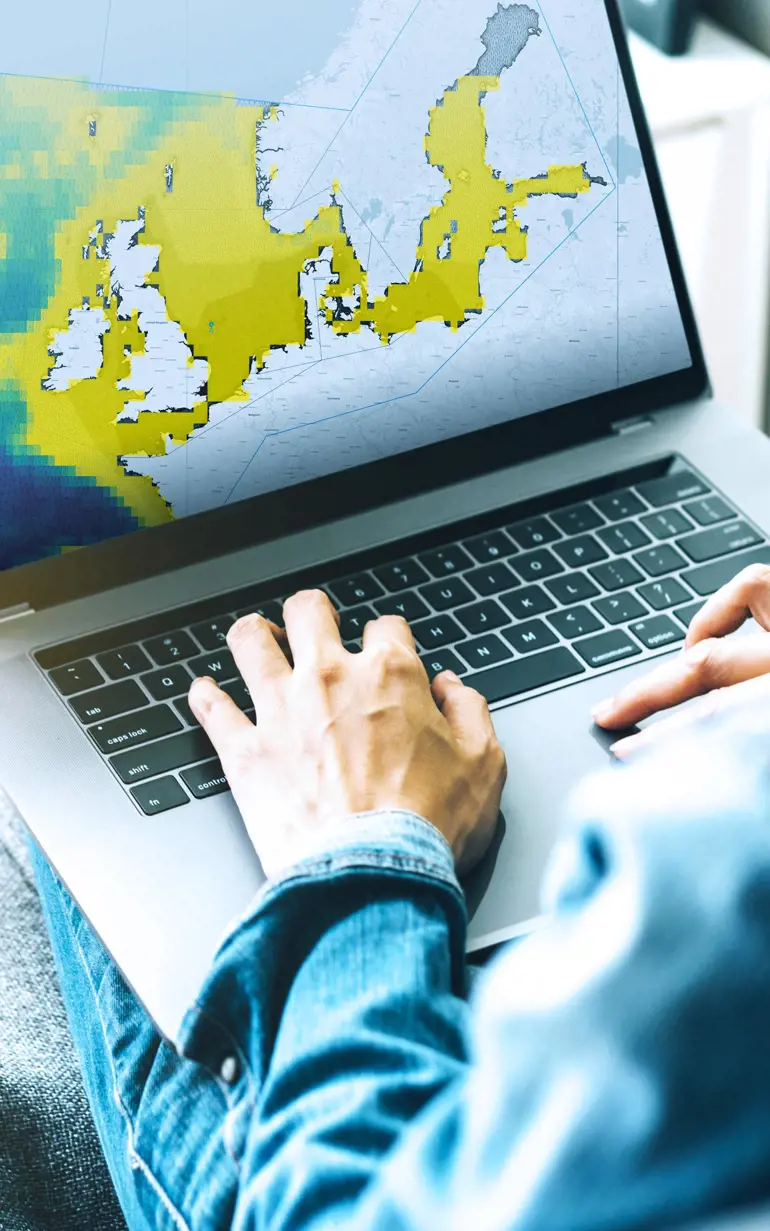 Innovative digital solutions
Experience the transformational power of our innovative digital solutions, designed to enhance decision-making without the need for specialised modelling expertise. Unlock a wealth of information in a fraction of the time with our user-friendly, subscription-based data portals. Gain a competitive edge through our cloud-based business applications that leverage advanced simulation software, real-time data and scenario-based planning tools to transform results into actionable insights. Further elevate your decision-making with our operational systems, delivering accurate, real-time information and forecasts. Whichever you choose, your path to success begins here.
Digital solutions
Bathymetrics Data Portal
Download reliable, high-quality water depth data.
Current Sea API
Optimise vessel route planning and reduce fuel use by up to 5%.
DHI PlumeCast
Empower your dredging operations to safeguard ecosystems.
EBM BioQ
Use ecosystem-based management (EBM) to quantify and manage biodiversity in a holistic and transparent way.
Future City Flow
Optimised real-time control and planning of collection systems for a greener future.
Global Hydrological Model
Easily access hindcast and forecast data.
Marine Animal Movement Portal
Gain crucial insights into vulnerable species' behaviour and movement to support Environmental Impact Assessments (EIAs).
MetOcean Data Portal
Enhance workflows with access to 40 years of metocean data.
MUSE
Monitor bird movements in offshore wind farms 24/7 to ensure compliance.
NCOS ONLINE
Unlock port capacity, reduce delays and optimise expenditures.
TwinPlant
Save energy, cut costs and reduce your WWTP's carbon footprint.