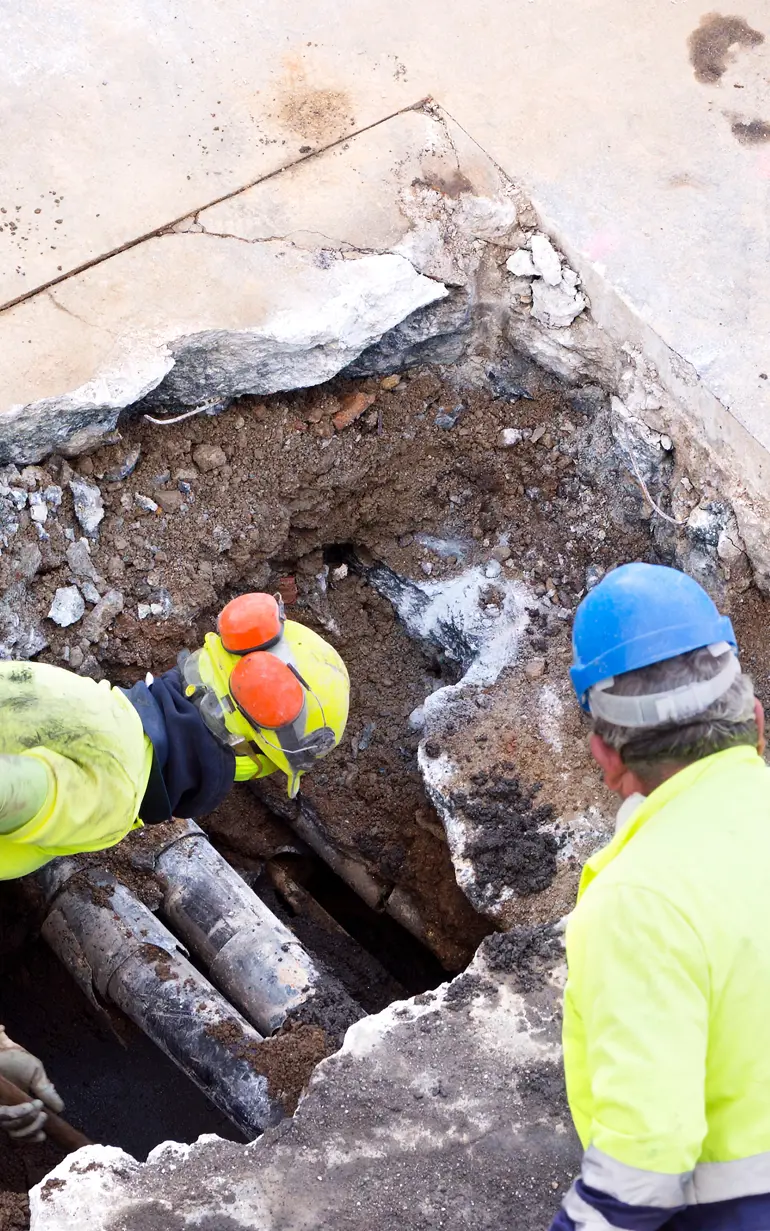 Project
A water utility's solution to minimise H2S issues in sewers
Vejle Spildevand A/S implements advanced dosing control as an efficient mitigation solution
To manage operations more efficiently, the water utility Vejle Spildevand A/S centralised its wastewater treatment. However, this resulted in increased and severe hydrogen sulphide (H2S) production in the sewer network, leading to negative consequences such as odour problems, sewer system degradation and health and safety concerns for workers and the public. By implementing automated chemical dosing, Vejle Spildevand A/S is now able to adequately deal with H2S-related issues, streamline operations and contribute to positive environmental outcomes.
Challenge
Sewer network length, transport time of wastewater and industry types in the catchment were identified as the main causes for H2S formation. H2S can have numerous negative consequences:


Odour issues: H2S has a characteristic unpleasant smell which can spread to nearby areas, affecting residents, businesses and public spaces
Degradation of the sewer: H2S is a corrosive gas that can react with metal components, leading to the degradation of pipes, manholes and other infrastructure, resulting in leaks, failures and costly maintenance
Health and safety concerns: H2S is toxic and poses health and safety risks. At low concentrations, H2S can cause respiratory irritation, headaches and other health issues. At higher concentrations, it can cause unconsciousness and is highly explosive.
To mitigate H2S issues, Vejle Spildevand A/S originally implemented chemical dosing in selected pumping stations and manually up- or down-regulated dosing at irregular intervals. This approach resulted in time-consuming manual regulation and over- or under-dosing, as wastewater composition can vary significantly over time.
Solution
Vejle Spildevand A/S desired an automated solution for efficient regulation of chemical dosing for H2S management. Preferably, a cost-efficient solution which could be integrated into their existing management platform. They found the answer in DHI.
Data from the H2S sensors were integrated into DIMS.CORE, DHI's data repository and real-time data management platform. Together with existing data from pumping stations, the sensor data provide real-time information on H2S concentrations in selected parts of the sewer network. This is instrumental for understanding the dynamics of H2S formation and regulating chemical dosing. Next, DHI developed and customised the controller logic in the sewer network to dynamically adjust dosing rates based on hydraulic retention time and the H2S concentrations measured upstream.
This solution integrated data from sensors, pumping stations and the customised controller logic into the utility's DIMS.CORE management system. This enabled Vejle Spildevand A/S to optimise chemical dosing strategies and suppress H2S with efficient chemical use. The combination of real-time data and customised controller logic empowers Vejle Spildevand A/S to make automated proactive decisions, and the system responds promptly to changing conditions while minimising the impact of H2S-related problems. 
Vejle Spildevand A/S uses DIMS.CORE for numerous other operations, including aeration control, sludge recirculation control and quantification of combined sewer overflows (CSO). Furthermore, DIMS.CORE is used for data collection and transfer to applications such as 'Badevandsudsigten' and 'PULS'. Incorporating the advanced H2S controller in DIMS.CORE was a more efficient solution as compared to implementing a new system.
Related SDGs:
SDG 6: Ensure availability and sustainable management of water and sanitation for all
SDG 9: Build resilient infrastructure, promote inclusive and sustainable industrialization and foster innovation
Results
Automated chemical dosing in the catchment resulted in streamlined operations, optimised use of chemicals and reduced staff time while avoiding H2S-related incidents. Additionally, H2S odour hazards and safety issues have been reduced to a minimum.
Implementing automated chemical dosing has resulted in several positive environmental outcomes, particularly through the reduction in chemical use and waste. By prioritising responsible and efficient wastewater management, Vejle Spildevand A/S has taken meaningful steps toward protecting and preserving the environment for present and future generations.
With DHI's solution, Vejle Spildevand A/S could now:
Get a comprehensive overview of the dosing needs of the sewer system
Make fast and reliable decisions when considering new dosing stations
Improve the health and safety for staff working in the sewer system
'With DHI's help, we implemented an automated advanced chemical dosing control in our sewer network to circumvent H2S-related hazards. By coupling online H2S measurements and water levels in the pumping stations, the required dosing rate can be calculated. We appreciate having one system that handles all the controllers, data collection, storage and transfer both to reports and applications e.g. "Badevandsudsigten" app.'
Claus Christensen, Head of Operations
Vejle Spildevand A/S
About our client
Vejle Spildevand A/S is a water utility that manages wastewater collection and treatment as well as water supply in the Vejle area of Denmark. The company serves 30,000 households and a number of industries, operates 2,000 km of sewer network and eight WWTPs.
This project is one of many which paved the way for Utilizero, a company jointly established by DHI and Aarhus Vand that supports wastewater utilities in reducing greenhouse gas emissions and energy consumption based on solid experiences and solutions for automated process control. Learn more about Utilizero.
How can we help?
With our global network of offices, we make sure you get the right answers to your local needs. Tell us about your water challenges and we will get back to you.