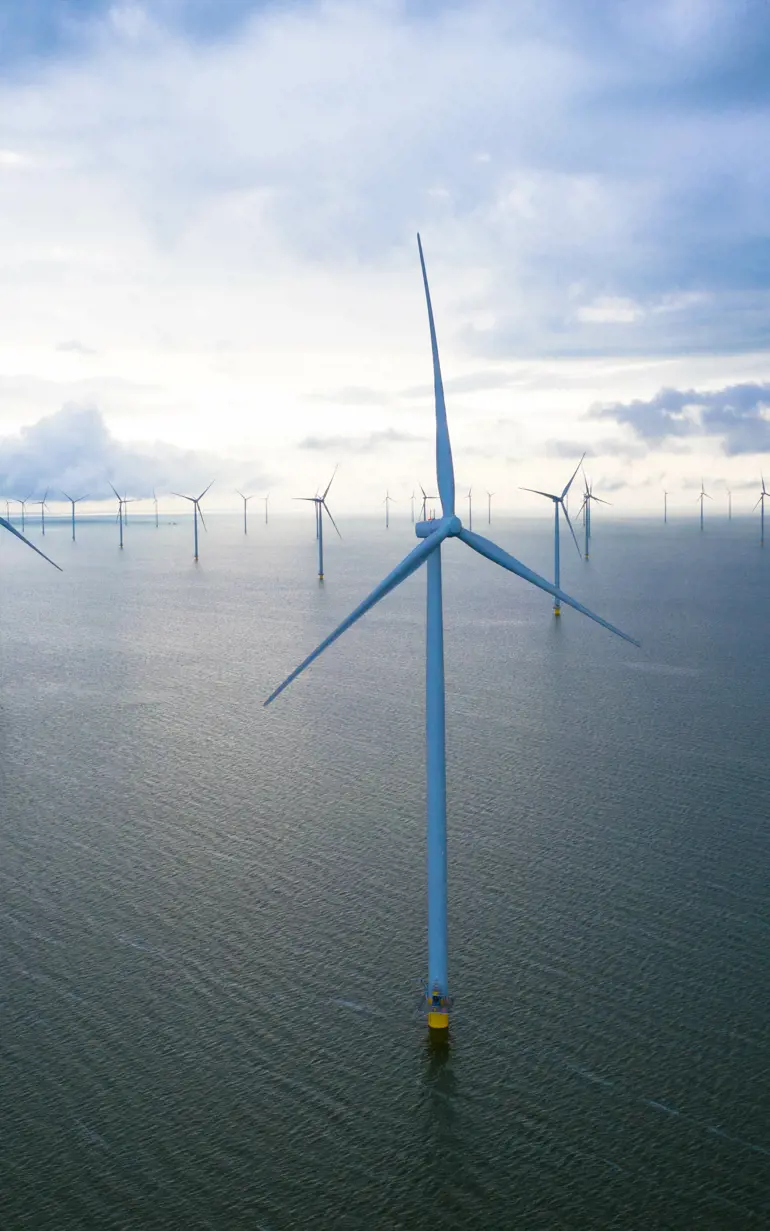 Project
Supporting successful Dutch offshore wind development
Fast, accurate and reliable assessment of metocean conditions
The 2013 Dutch Energy Agreement initiated the Netherlands' goal to increase its offshore wind capacity significantly. In 2022, the Dutch Government announced a new offshore wind energy target of 21 GW by 2030. By then, offshore wind farms will supply 16% of the energy required in the Netherlands and 75% of the present electricity needs.
Challenge
High-quality and reliable metocean data is fundamental to the success of any marine project such as in the design, operation and maintenance of offshore wind farms. Consistent and reliable metocean data has resulted in reduced cost for the design of various offshore wind farm projects in Europe.
Netherlands Enterprise Agency (RVO), part of the Dutch Ministry of Economic Affairs and Climate Policy, is responsible for the provision of site data for wind farm sites in the Netherlands. RVO needed access to high-quality data on metocean conditions to serve as crucial input for the safe and cost-efficient design, installation and maintenance of offshore wind turbines and their related structures.
Solution
Together with partners, DHI has been working with RVO for years by providing reliable metocean services to support the country in its offshore wind energy roadmap. In earlier projects, DHI delivered the world's first certified web-based metocean database – based on more than 40 years of modelling results – to support offshore wind development in numerous wind farm zones in the Netherlands.
In 2022, we continued the collaboration through a successful bid to perform the first-ever combined wind resource assessment and metocean conditions study. This study will deliver data for Dutch offshore wind farm zones – IJmuiden Ver, Nederwiek and Doordewind. Similar to our previous collaborations, data from the detailed metocean assessments will be made publicly available to developers through DHI's Metocean Data Portal.
Results
With validated, high-quality metocean data delivered through DHI's Metocean Data Portal, RVO can provide developers with easy all-in-one access to accurate wind, wave, water level and current conditions to optimise their designs.


Our collaboration throughout the years has resulted in the world's first certified web-based metocean database
The industry now has easy access to certified, high quality and consistent metocean data in the Dutch North Sea area
The data portal supports cost-effective development of future offshore wind farms to meet the Netherlands' energy ambitions
Related SDG(s):
SDG 7: Ensure access to affordable, reliable, sustainable and modern energy for all
SDG 13: Take urgent action to combat climate change and its impacts
'RVO.nl aims at the highest quality level for these site studies. With devoted teamwork from the tender phase till the complete delivery of all products, the performance of the DHI project team and management met our expectations.'
Frank van Erp, Senior Advisor Renewable Energy
RVO.nl
About our client
The Netherlands Enterprise Agency stimulates entrepreneurs in sustainable, agricultural, innovative and international business. It aims to improve opportunities for entrepreneurs, strengthen their position and help them realise their international ambitions with funding, networking, know-how and compliance with laws and regulations.
The Netherlands Enterprise Agency is a government agency which operates under the auspices of the Ministry of Economic Affairs and Climate Policy. Its activities are commissioned by the various ministries and the European Union.
How can we help?
With our global network of offices, we make sure you get the right answers to your local needs. Tell us about your water challenges and we will get back to you.