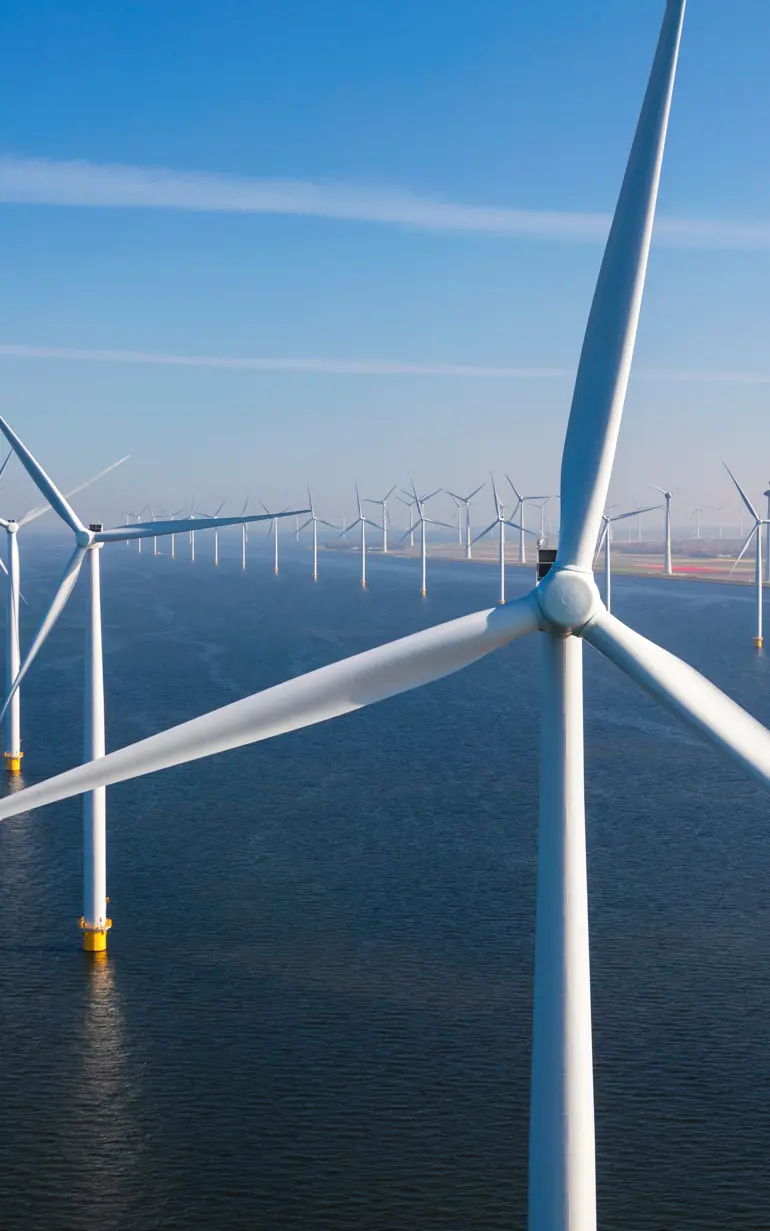 Project
Powering a greener Europe
Metocean study reduces design risk of world's first energy island in the North Sea
Denmark is on the way to ramp up its offshore wind energy production, with a 2020 climate agreement that initiated the realisation of the world's first two energy islands, which will connect and distribute power from surrounding offshore wind farms to several countries. The larger of the two planned energy islands will be located in the North Sea, home to some of the greatest wind conditions for offshore wind energy in the world. Energinet has been tasked by the Danish Energy Agency to initiate site investigations in preparation for the North Sea Energy Island and offshore wind farms to be located in the Danish North Sea. To carry out these investigations, they require a metocean study as part of the site conditions assessment and to serve as a basis for the design of the energy island.
Challenge
As Denmark's national transmission system operator for electricity and natural gas, Energinet is developing and will operate the electricity infrastructure for the two future energy islands. The North Sea Energy Island has a planned capacity of 3 GW by 2033, with the potential for expansion to 10 GW – enough to meet the average electricity consumption of 10 million households. Offshore wind turbine generators will surround the artificial island which will be constructed on a shallow bank approximately 90-100 km off the west coast of Jutland.
To ensure safe construction, Energinet called for a detailed metocean assessment covering the development area for the artificial island and surrounding wind farms. This metocean assessment will be used as the basis for the tender design of the energy island, as well as in later analyses and design phases of the island and cable export corridors.
Related SDG(s):
SDG 7: Ensure access to affordable, reliable, sustainable and modern energy for all
SDG 13: Take urgent action to combat climate change and its impacts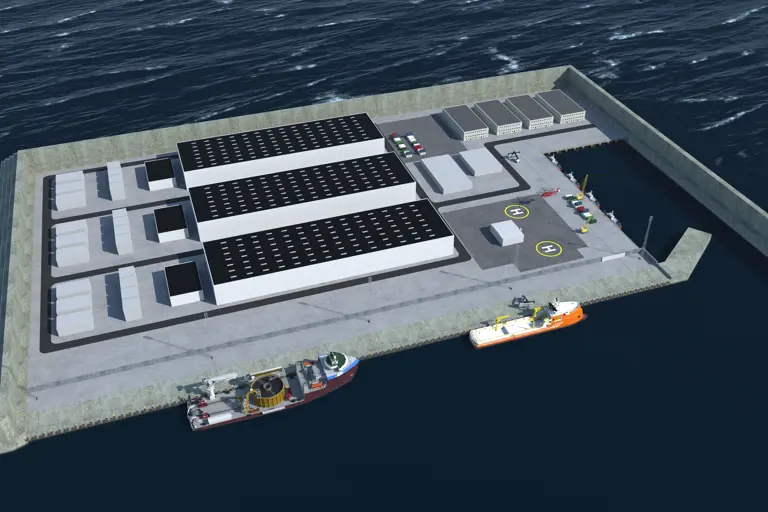 Illustration of the artificial energy island in the North Sea
The three buildings illustrate three converter stations where alternating current from the wind turbines will be converted to direct current and sent to Denmark and other countries. © Danish Energy Agency
Solution
With extensive knowledge of the metocean conditions in the Danish North Sea, DHI is providing a comprehensive, high-quality metocean assessment report for Energinet based on high-resolution hindcast data, available measurements and historical records.
The metocean assessment report includes:
A general overview of the metocean conditions for the site, including seasonal patterns
Description of the data basis and methods
Description of local hindcast models with validation against measurements
Statistical and graphical presentation of normal metocean conditions
Statistical estimates of extreme metocean conditions
The DHI team is simulating more than 43 years (from 1979 to 2022) of metocean conditions (hydrodynamic and wave conditions) through MIKE Powered by DHI's 2D hydrodynamic and spectral wave models. Local project-specific models will be established through calibration and validation against onsite measurement data provided by Energinet, and nearby open-source measurement data. The models will make use of atmospheric data from a global Climate Forecast System Reanalysis (CFSR) as atmospheric forcing conditions in the MIKE models.
Local project datasets will be populated to DHI's Metocean Data Portal for easy data access, download, analytics and visualisation. DHI's in-house approach (Joint Extreme Value Analysis – J-EVA) for studying storm statistics will enable a more accurate analysis of the properties of extreme storm events – sea state steepness, storm duration, wind-wave misalignment, seasonal variation, etc. – which can potentially all contribute to the design wave load on structures. This type of advanced statistical analyses, used in many projects around the world including the Dutch Hollandse Kust (noord), Hollandse Kust (west) and Ten noorden van de Waddeneilanden offshore wind farms, will help reduce conservatism and uncertainties as compared to traditional methods.
Results
Accurate and validated wind, wave, water level and current data are key components contributing to a successful green energy transition. With DHI's high-quality metocean assessment, Energinet can look forward to reducing risk, optimising the design and speeding up the construction timeline of the North Sea Energy Island.


Reduced risk due to the high-quality metocean conditions assessment
Optimised metocean design parameters due to DHI's in-house advanced analysis methods
Shortened timeline due to the availability of existing models and local site experience
'DHI responded to our request for a metocean conditions assessment with a high-quality technical proposal. With their experience from metocean studies similar to our requirements, we expect that DHI will provide a highly accurate depiction of the metocean conditions, helping to reduce the design risk for the development of the North Sea Energy Island.'
Kim Parsberg Jakobsen
Metocean Manager, Environment and Geoscience
Energinet
About our client
Energinet is the Danish national transmission system operator for electricity and natural gas. It is an independent public enterprise owned by the Danish state under the Ministry of Climate and Energy. Energinet has some 1150 employees, and its headquarters are located in Erritsø near Fredericia in Jutland. Learn more: https://energinet.dk/
How can we help?
With our global network of offices, we make sure you get the right answers to your local needs. Tell us about your water challenges and we will get back to you.