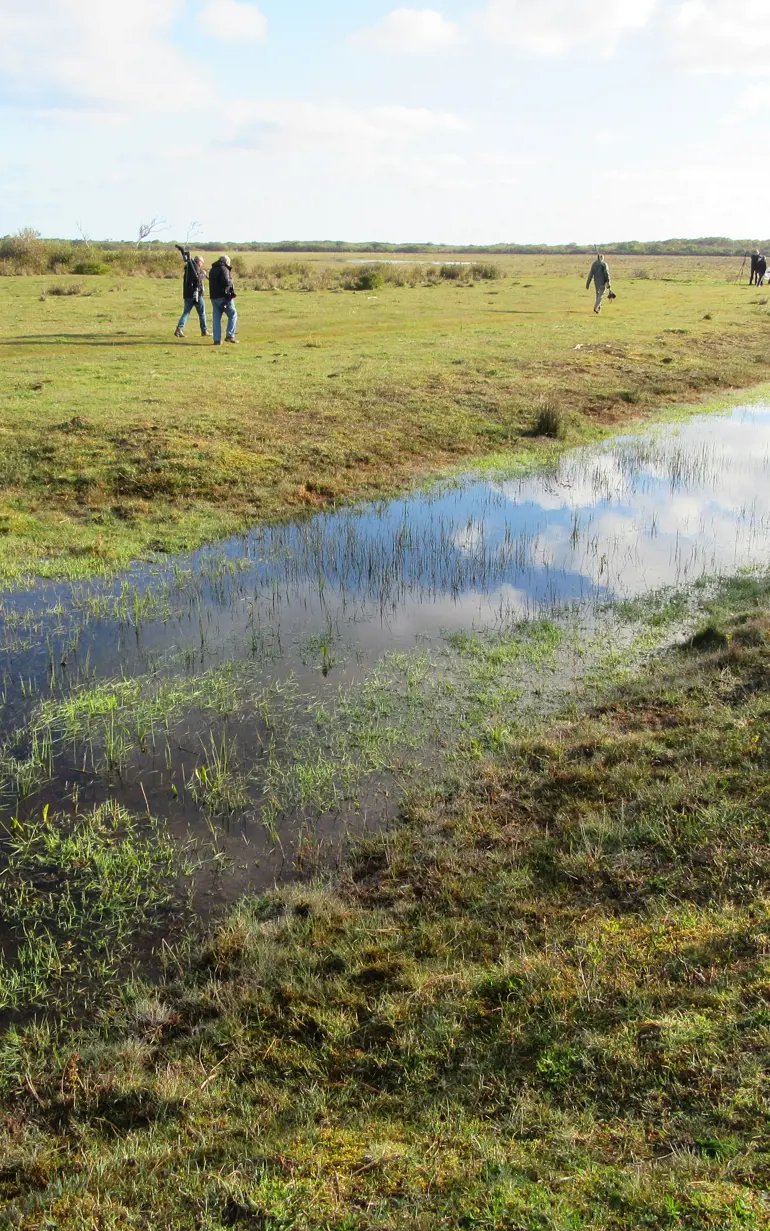 News
DHI receives Google support to advance the UN Sustainable Development Global Goals 
The Global Wetland Watch project will contribute to climate change mitigation by mapping global wetlands with satellite imagery and AI.
DHI A/S, the global water advisory and technology company, is receiving USD 2 million in grant funding and additional support from Google's philanthropic arm, Google.org, in order to advance the world's understanding of wetlands, using global satellite observation systems and big data analytics. The Global Wetland Watch project will develop a novel AI-based algorithm to extract systematic and accurate information on wetland ecosystems from free and open satellite imagery. 
Wetlands are hugely important ecosystems and yet they remain poorly mapped and characterised. In fact, most countries in the world do not have a good account of their wetlands, and consequently, wetlands continue to be significantly undervalued and mismanaged globally. This is why DHI, in collaboration with UNEP and other partners, want to develop the Global Wetland Watch as a critical resource for tracking the status and extent of wetland ecosystems. DHI's stated mission is to enable a sustainable future for water, and the company contributes to driving progress towards the Sustainable Development Goals through science and data-based client projects around the world.
'DHI is already involved in several projects that incorporate satellite imagery and AI in our work for a sustainable future for water, and we will draw on this knowledge and experience in the Global Wetland Watch. Driving progress towards the SDGs, reducing biodiversity loss and mitigating climate change, are global challenges that require global collaboration and partnerships, and we look forward to contributing with our expertise and technologies to Google's truly global Impact Challenge,' says Mette Vestergaard, Chief Executive Officer at DHI.
Google.org's AI for the Global Goals Impact Challenge is part of Google's company-wide commitment to help accelerate progress towards the UN's Sustainable Development Goals. DHI is one of 15 organisations receiving support through the USD 25 million philanthropy challenge for projects that use artificial intelligence (AI) to accelerate progress towards these goals. Out of many submitted proposals, 15 were selected for funding. Importantly, all of the projects will be open-sourced, so other organisations can build upon the work. More here.
'Each of the 15 selected organisations share our vision for using AI to accelerate progress on the United Nations' Sustainable Development Goals, and each organisation brings their own expertise to help move the needle,' said James Manyika, Google's SVP of Research, Technology & Society. 'We are inspired by the possibilities they see for how AI can be harnessed to help people solve societal problems, and are excited about the collective impact they will have over the next three years.'
If you want to know more about how DHI works for a sustainable future for water and water environments, have a look at our client projects.
How can we help?
With our global network of offices, we make sure you get the right answers to your local needs. Tell us about your water challenges and we will get back to you.