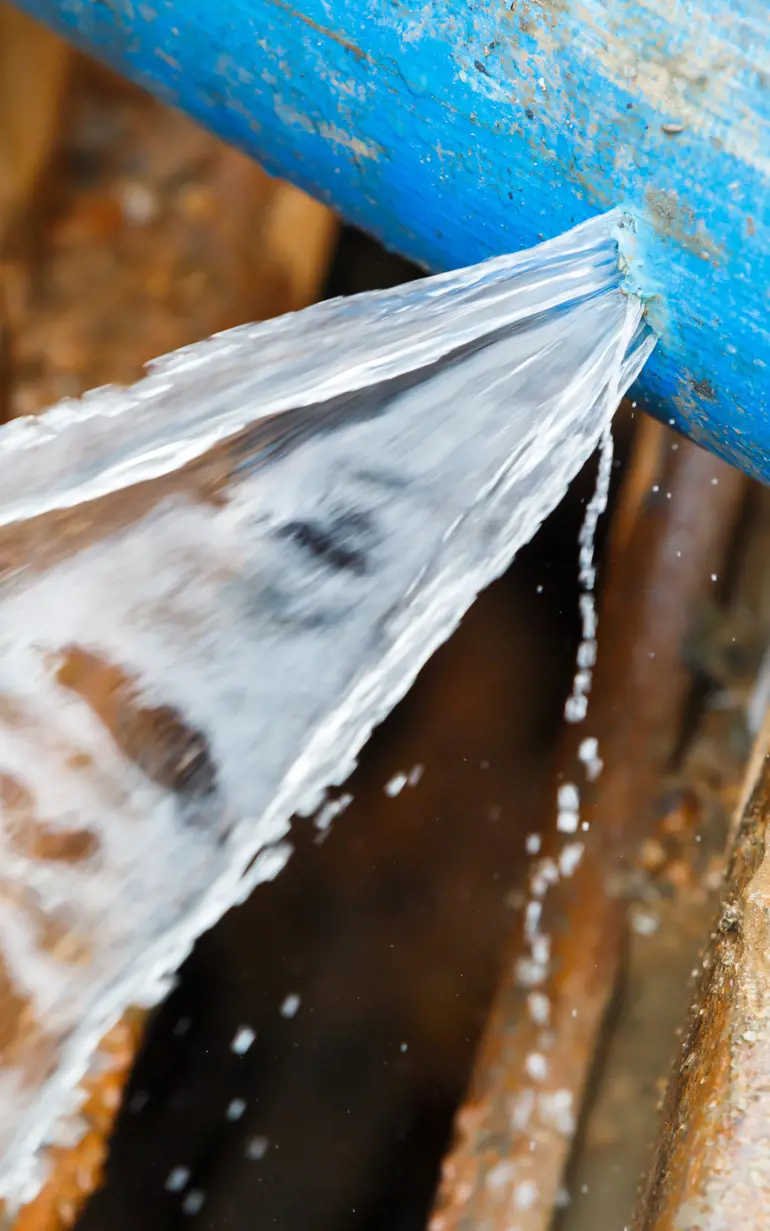 Project
Reducing water leakage by 43% within six months
See how a water utility in Czech Republic reduced its non-revenue water levels permanently
Veolia Voda operates the largest regional water supply system and distribution network in nearly 400 settlements in the Czech Republic. However, their water supply system was in a bad shape – suffering from high levels of leakage from 20-40% and an unbalanced flow and pressure distribution. They realised that they needed to get their water supply system into shape and ultimately provide an improved customer experience. Veolia Voda invited DHI to help implement and execute a sustainable strategy for reducing the company's non-revenue water (NRW).
Challenge
The water and sewage company in Teplice, was losing a lot of water – and, as a consequence, also money. The primary reason was the poor condition of the city's water supply system suffering from high levels of leakage of up to 40%, and an unbalanced flow and pressure distribution due to poor network zoning. At the same time, a significant increase of the water supply capacity was demanded by the city's expansion and development plan. 
Previously, the operating staff could mostly evaluate their NRW levels based on the balance of inflow and invoiced water in supply zones over a one-month period. The accuracy of this method was negatively affected by low water meter reading frequencies, seasonal changes and so on.
Additionally, leakage evaluations using night inflows were unsystematic, due to the immense work involved – especially in zones with several inflow/outflow points. It was also difficult to calculate NRW key performance indicators due to inconsistent data inputs.
As a result, the managers responsible for leakage detection control spent most of their time evaluating the data, leaving less time for managing operational works.
Solution
Mapping the problems – developing the right strategy
Successful and long-term management of leakage levels requires an advanced system with reliable data. In close collaboration with the network operator (SCVK a.s.) and the infrastructure owner (SVS a.s.), we began implementing our application, Leakage Monitor.
How it works:
District Metering Areas
We divided the water distribution network into smaller, more manageable units: the district meter areas (DMAs). A DMA is a defined area in the distribution network where the quantities of water entering and leaving the area can be precisely metered, for instance by closing and opening valves. This way, it is easier to identify priority areas for leakage repair works. And also, the use of DMAs allowed balancing and stabilising the flow distribution.
Complex data collection
Our solution collected data from various portals, such as SCADA, GIS, invoicing and field metering which we did together with the water system operator. Analysis done in our software resulted in fast leakage reduction due to identification and repair of bulk leaks.
Implementing software with a unique financial analysis
An important feature is the financial analysis-module. It lets the operating staff evaluate their water leakage costs versus work expenses, enabling them to make smart and valid decisions in leakage detection activities. Steps taken, such as deep technical evaluation and automated identification of new leaks, among others, allow the operator to get overview reports as well as detailed outputs to identify critical DMAs with the highest saving potentials.
Automatic service tool
The system runs all analyses and prepares output automatically at chosen time intervals. This allows for an easy access through a user-friendly web interface, including active leakage control, network repairs, pressure optimisation and identifying leaks before they become a threat or before potential pipe bursts.
Results
Nipping the problem in the bud resulted in immediate leakage savings right from the beginning. These savings were achieved very much due to the analysis of measurement campaigns and reparation of bulk leaks. As a result, the extent of water leakage in Teplice was quickly reduced – and contained – for a long period.
Yearly savings: the leakage level reduction in Teplice equates to an estimated yearly savings of EUR 150,000
Return of investment: within just one year
Water leakage reduction: 43% reduction in six months – this early savings helped finance the solution
Related SDGs:
SDG 6: Ensuring access to water and sanitation for all
SDG 11: Make cities and human settlements inclusive, safe, resilient and sustainable
'We appreciate the massive decrease of the leakage level along with the pressure optimisation reached by the effective network zoning possibilities. The most important factor for us is a long-term stability of the leakage level, supported and maintained by DHI's Leakage Monitor.'
Karel Eminger, Regional Dispatching Centre Manager
SCVK a.s. – part of Veolia Voda
About our client
Severočeské Water and Sewerage Company (SCVK a.s.) is a subsidiary of Veolia Voda. It operates the largest regional water supply system and distribution network in nearly 400 settlements in the Czech Republic.
How can we help?
With our global network of offices, we make sure you get the right answers to your local needs. Tell us about your water challenges and we will get back to you.