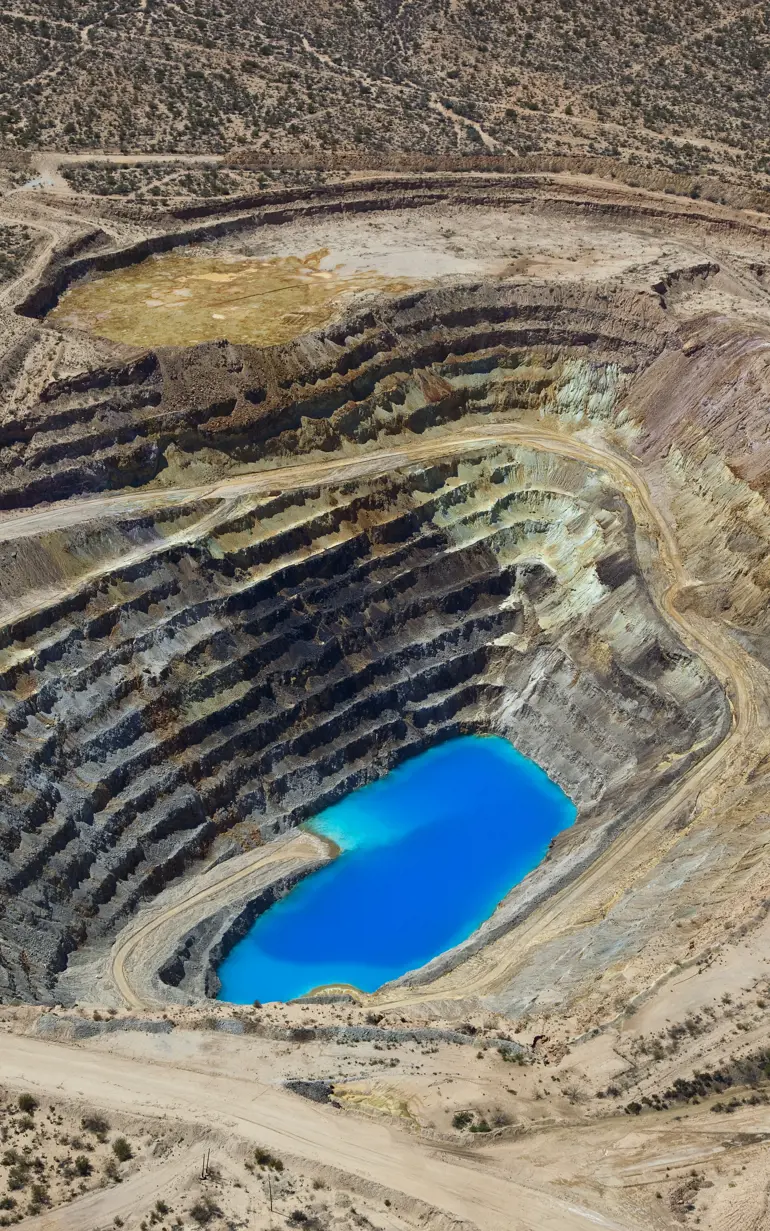 Project
Open pit dewatering for complex copper mines in DR Congo
Understanding mine inflow levels with a 3D groundwater model in FEFLOW
The Democratic Republic of the Congo (DRC) is one of the world's best-known mineral-rich countries. Its mining industry plays an important role in supplying gold, cobalt, copper, tantalum and diamond to the rest of the world. In addition to having the largest cobalt reserves, the country is also Africa's biggest copper exporter, producing 1.06 million mt of copper in 2019. Hydrogeek Consulting was tasked to support mining operations in the region through their groundwater modelling expertise. To do so, they developed a 3D groundwater model to forecast water inflows to enable more efficient water management decisions.
Challenge
To support mine dewatering for two copper mines in DRC, Hydrogeek Consulting needed to provide forecasts of the calculated inflows required to lower water levels in the main aquifer to a target preferably one bench below each mining level as mining progresses. They also needed to provide the level of projected inflows required to lower pore pressure in less permeable formations, which do not drain as freely from the borehole abstraction system.

Solution
The mines are located in a complex geological environment. To tackle these challenges in the demanding locations, Hydrogeek Consulting used FEFLOW, the all-in-one groundwater modelling solution, to develop a robust and easy-to-understand 3D groundwater model to estimate transient mine inflow for the open pit mines.
The model capitalises on FEFLOW's flexible meshing options and refinement to handle complex geology (three aquifers and four aquicludes) and dewatering wells. The model heads were calibrated based on historical abstraction from 13 dewatering wells over ten years with daily abstraction rates.
The project relied on the ability of the model to predict future groundwater and residual inflows. A combination of planned dewatering wells and horizonal drain wells were used, targeting the major aquifer outside the pit and lower conductive units. The aim of the model was to lower heads below mining levels.
Location:
Democratic Republic of the Congo
Related SDG(s):
SDG 6: Ensure availability and sustainable management of water and sanitation for all
SDG 9: Build resilient infrastructure, promote inclusive and sustainable industrialization and foster innovation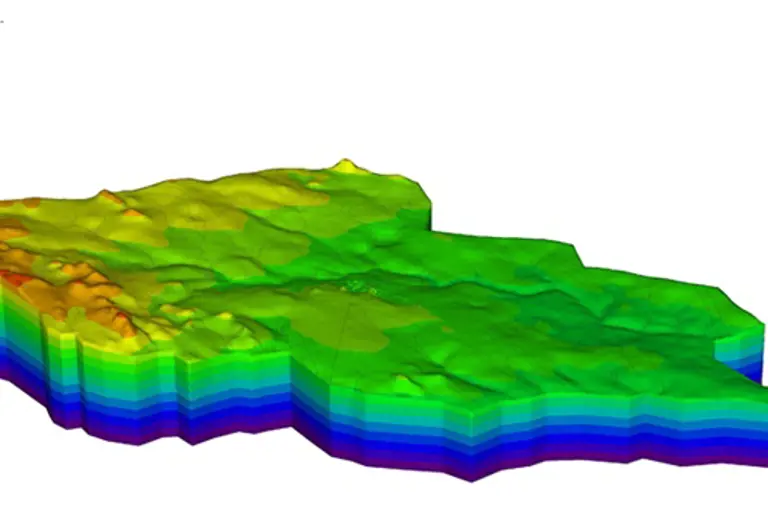 3D groundwater model developed using FEFLOW. © DHI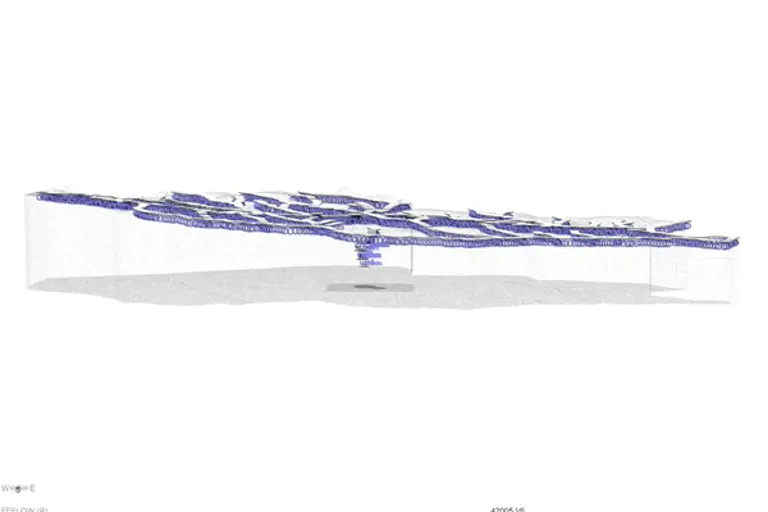 The FEFLOW model is able to predict future groundwater and residual inflows. © DHI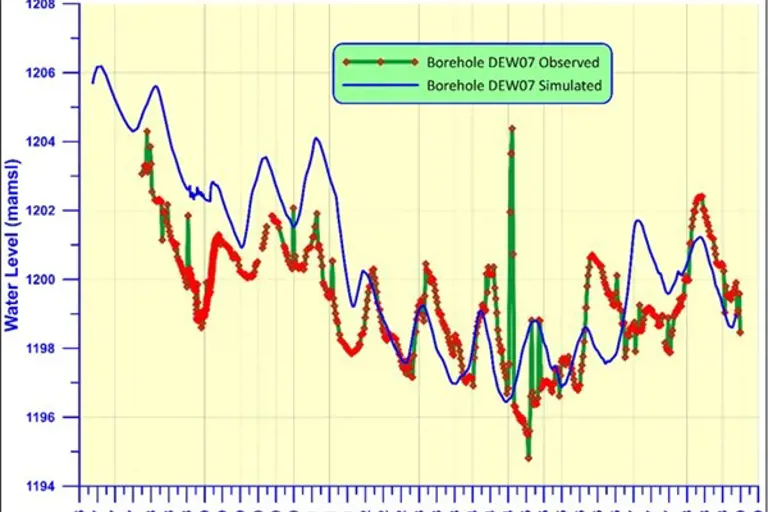 Water level monitoring in FEFLOW. © DHI
Results
Successfully forecasted the inflows needed to lower water level in the main aquifer


Calculated the projected inflows required to lower pore pressure

Provided meaningful observations to support future water management decisions
'We recently used DHI's groundwater modelling solution, FEFLOW, for a project and was extremely impressed with its capabilities. The software was able to handle the complex geology and dewatering design with ease, providing accurate and reliable results. We also appreciated the ability to revisit and revise models, which added value as a management tool for my project. Overall, we highly recommend FEFLOW to anyone in need of groundwater modelling solutions.'
Nico van Zyl, Director
Hydrogeek Consulting
About our client
Hydrogeek Consulting is a consultancy company in South Africa specialising in hydrogeology and groundwater modelling. Their expertise includes interpretation of groundwater data to form conceptual hydrogeological models to support underground and open pit mine operations.
How can we help?
With our global network of offices, we make sure you get the right answers to your local needs. Tell us about your water challenges and we will get back to you.