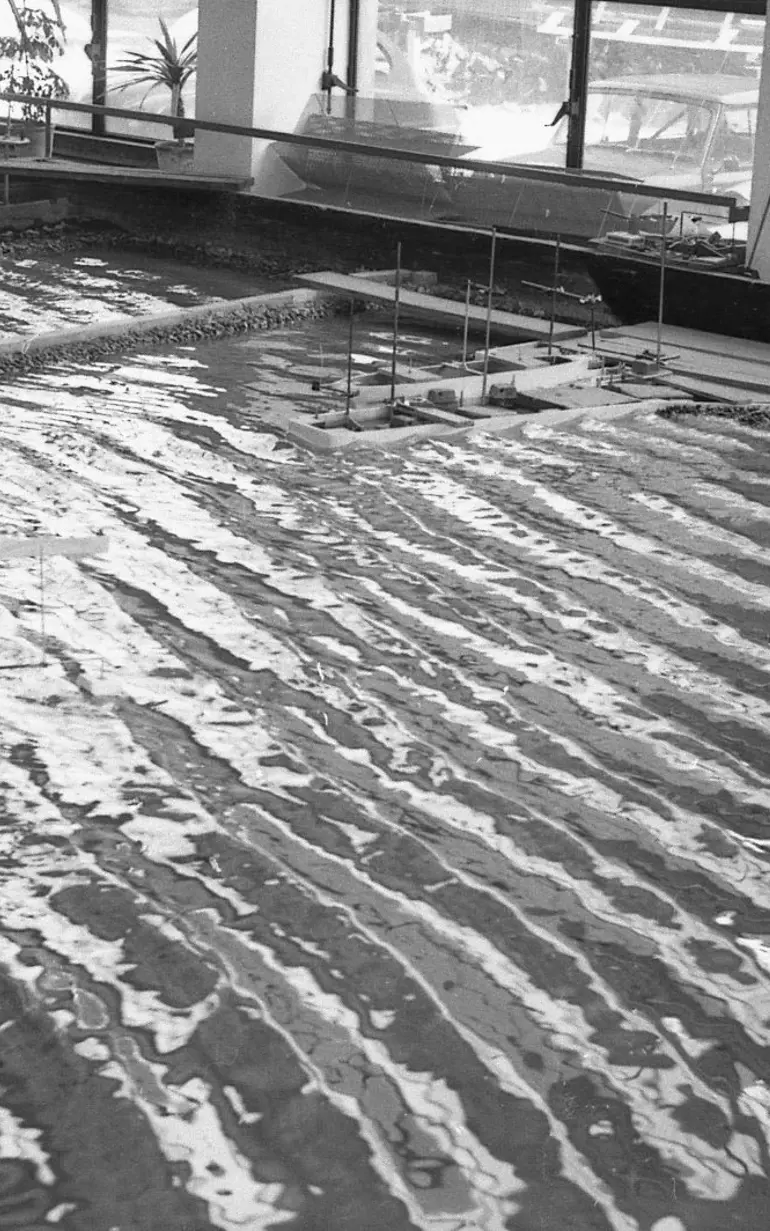 History
We called ourselves wavemakers
And we are still making waves today. Since 1964, we have grown from a handful of passionate wave modellers in Denmark to an organisation with 1,100 engineers and specialists working on projects in more than 115 countries, wherever you find water.
Our story started when the Danish Academy of Technical Sciences established the Danish Institute of Applied Hydraulics as an independent, not-for-profit institution.
In 1969, we developed a pioneering method to produce irregular waves in hydraulic model testing using a direct reproduction of measured time series from nature. The prevalent approach was to use regular waves, which did not truly represent how natural waves behave. This resulted in our first irregular wave generator – a major step forward in hydraulic modelling.
And so it's true: Innovation is in our DNA. It will continue to be as we look towards the future.
DHI timeline