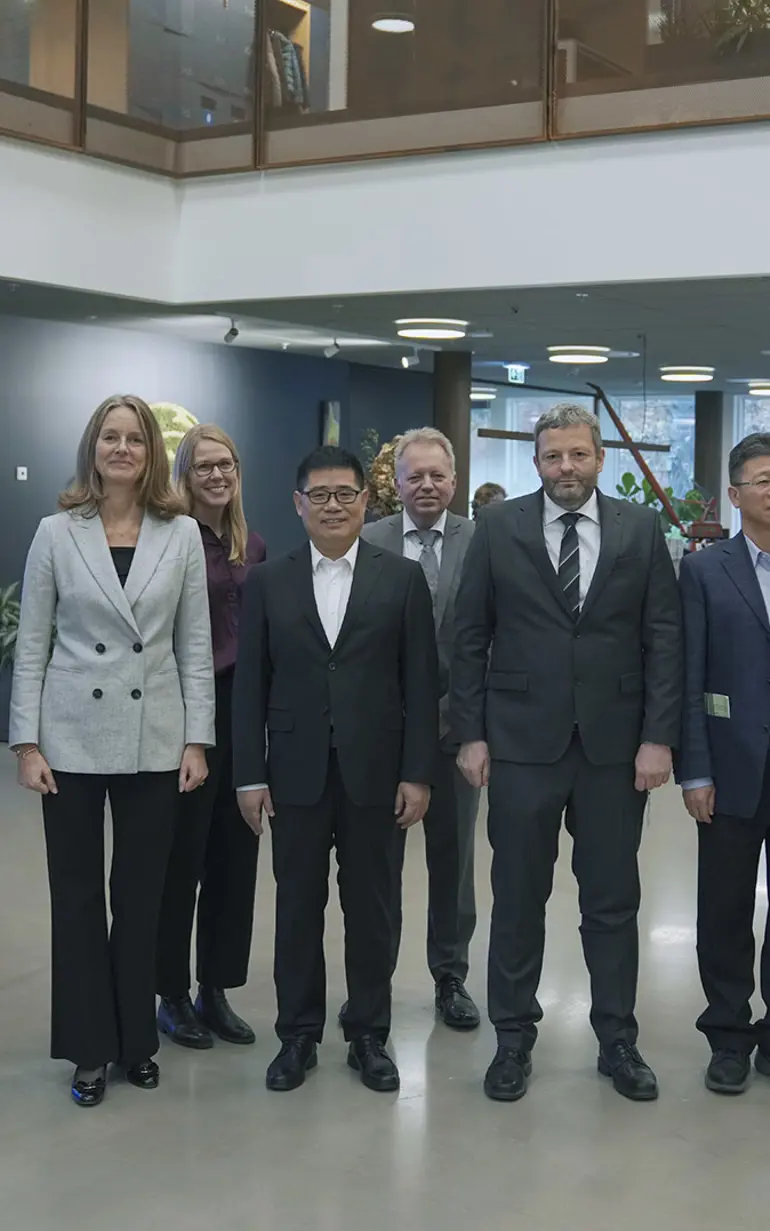 News
Visit from the Chinese Vice Minister of Water Resources
On Friday 10 November, the Chinese Vice Minister of Water Resources, H.E. Mr Wang Daoxi, visited DHI headquarters to learn more about digital twins and groundwater modelling.
The Chinese Vice Minister met with Mette Vestergaard and Zhou Chi, Managing Director of DHI China, as well as several DHI experts. The minister and his delegation were interested in learning more about how DHI enables a sustainable future for water with our digital solutions. The minister talked about his previous visit at DHI almost 20 years ago and his interest in engaging the public in efforts for sustainable water management.
The Chinese delegation was particularly interested in groundwater modelling and digital twins. They wanted to hear more about the technological aspects of Danish water management, and DHI is an important player in this area.
After the presentation, our guests received a tour of our test facilities where Karsten Lindegaard Jensen, Director of Offshore Structures, explained about our physical scale model tests and the type of major infrastructure projects we support with our world-leading facilities.
'DHI has been growing and developing in China for almost 20 years, contributing professional knowledge and technology to the development of China's water and environment. During this ministerial visit, we fully demonstrated our professional ability and core technical strength as an internationally renowned water consulting company. In the future, DHI will continue to serve China's water and environment and contribute to China's scientific and technological development,' states Zou Chi.
Denmark and China have strategic collaborations on groundwater management and wastewater management. DHI took part in a Danish Environmental Protection Agency's delegation accompanying the Danish Minister of the Environment, Magnus Heunicke, on a trip to China in September, where DHI presented one of the demonstration projects. The visit from the Chinese Vice Minister at DHI is part of strengthening the green cooperation between Denmark and China.
How can we help?
With our global network of offices, we make sure you get the right answers to your local needs. Tell us about your water challenges and we will get back to you.