News
Soil Moisture mapping solution wins Danish Geodata Award
A year ago, DHI won our first Danish Geodata award – the jury prize for our national satellite-based monitoring system of agriculture in Denmark, developed in collaboration with the Danish Agricultural Agency. This year, history repeats itself as we won yet another jury prize at the 2022 Geodata awards ceremony yesterday. This time, we took home the award for our national soil moisture mapping solution developed in collaboration with the Danish Environmental Protection Agency.
Solution: National soil moisture mapping
Won: Jury Award

The first of its kind in Denmark, our soil moisture mapping solution provides a key tool to identify and prioritise efforts to take cultivated lowland and carbon rich soils out of production – for the benefit of the climate. This is a topic which has had a lot of political focus in recent years, and our tool provides a cost-efficient and scalable means to identify and target the highest potential soils by mapping soil moisture content in high resolution. While conventional satellite-based products on soil moisture have been associated with several limitations (coarse resolution, limited soil penetration, etc.), this new tool provides measurements on actual soil moisture content in the entire root zone, in up to 50 m resolution.
The national dataset is publicly available from https://www.soilmoisture.io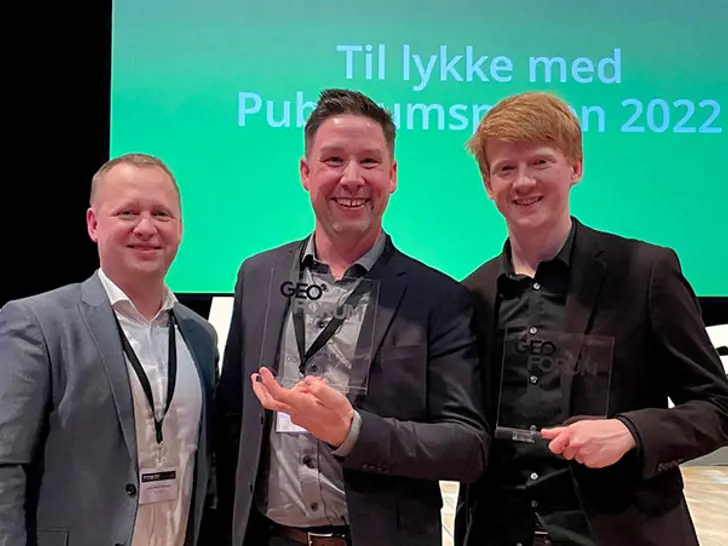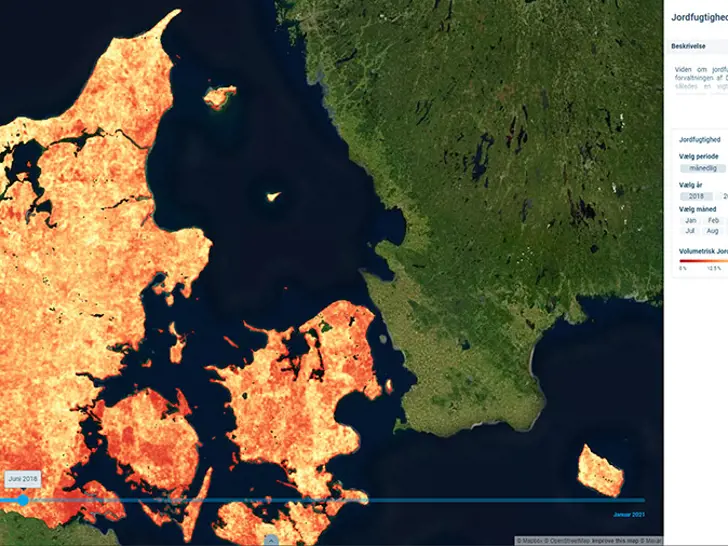 How can we help?
With our global network of offices, we make sure you get the right answers to your local needs. Tell us about your water challenges and we will get back to you.