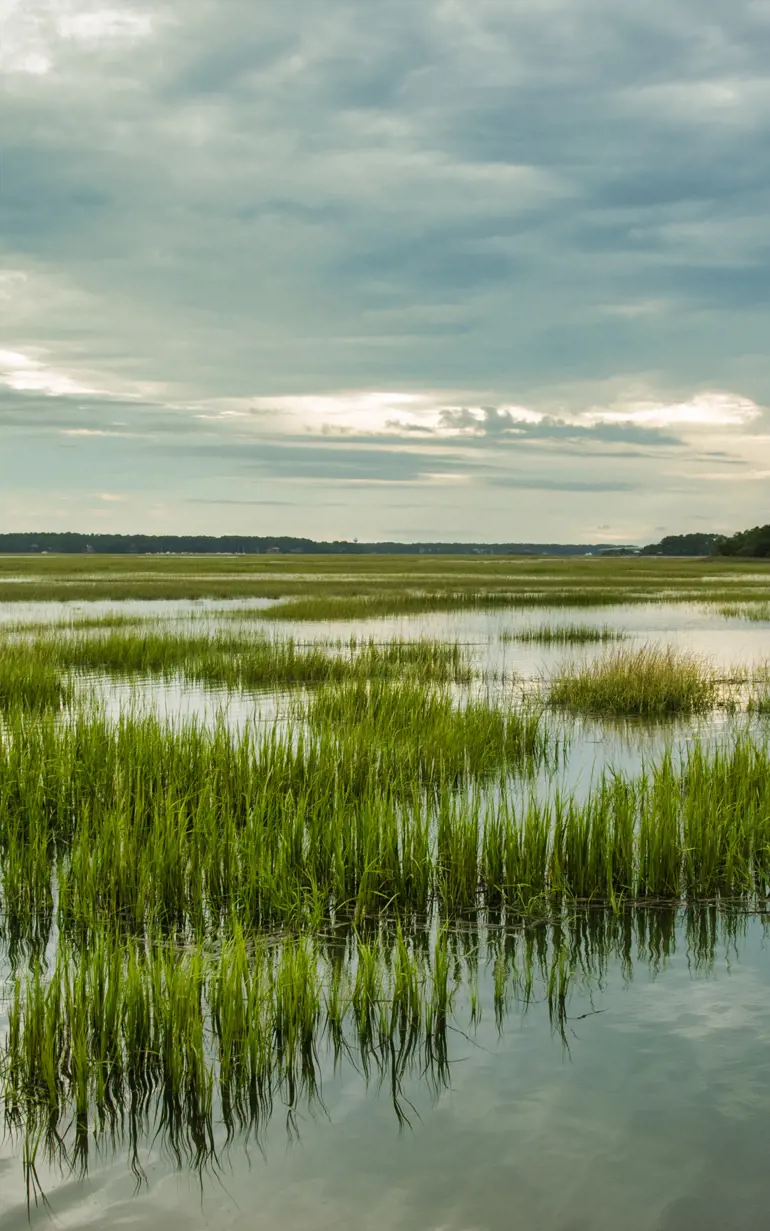 News
New Danish research centre will investigate wetlands' potential in fighting global climate change
Over the next six years, the Global Wetland Center will acquire more knowledge on how wetlands can reduce the emission and increase the absorption of greenhouse gases. The new research centre is established by DHI A/S, University of Copenhagen and GEUS and is supported by the Novo Nordisk Foundation with DKK 60 million.
Nations all over the world struggle to reach their climate targets, and wetlands can make a crucial difference. Wetlands only constitute a small part of the planet's total land mass but are critical to the absorption and emission of several greenhouse gases and are also important habitats for many endangered plant and animal species.
Over recent decades, many wetland areas have been drained for farming or urbanisation, and this has resulted in loss of biodiversity and in increased emission of greenhouse gases, as the collected carbon in the wetlands are released into the atmosphere as CO2. Peatlands for example only constitute about 3% of Earth's land mass but they store twice as much carbon as all of the world's forests combined.
There is therefore major potential in including wetlands in climate change mitigation but also a critical need for more accurate calculations of the emissions and knowledge about the most efficient solutions. This need is partly due to an information gap on the exact size and location of the wetlands as well as uncertainties about the total greenhouse balance for the wetland areas.
Now, experts and scientists from DHI, University of Copenhagen and GEUS, The Geological Survey of Denmark and Greenland, are joining forces to set up a new Danish research centre, the Global Wetland Center (GWC). The centre is supported by the Novo Nordisk Foundation. The three parties will jointly create more insights into how to best include wetlands in efforts to reduce greenhouse gas emissions into the atmosphere.
GWC will focus on research and innovation within digital modelling tools, artificial intelligence and satellite data with an ambition to be able to provide nations all over the world with knowledge and concrete solutions to their work on reaching climate targets. The centre's work will also lead to recommendations which will be presented to political decision makers through the centre's close affiliation with UN's environmental programme, UNEP. DHI already collaborates closely with UNEP through their joint UNEP-DHI Centre.
'The objective of the centre is to enhance the ability to model wetlands' contribution to the global greenhouse gas budgets and design mitigation strategies. We are very pleased that the Novo Nordisk Foundation has chosen to support the establishment of the Global Wetland Center to enable us to increase our knowledge and work within wetlands' role in climate change mitigation and adaptation', says Mette Vestergaard, CEO at DHI.
Guy Schurgers from the Department of Geosciences and Natural Resource Management at University of Copenhagen and head of the new centre, states:
'To understand the interaction between hydrology and biochemistry in the global wetlands, we will develop modelling tools in the Global Wetland Center, which combine field observations, experiments, satellite-based observations and technologies based on artificial intelligence. These new models will convert the greenhouse gas balance into a measurable unit and help develop management strategies that can reduce emissions and support a global shift towards climate neutrality.'
The centre will be established in 2024 and will be headquartered in Copenhagen and operate globally.
How can we help?
With our global network of offices, we make sure you get the right answers to your local needs. Tell us about your water challenges and we will get back to you.