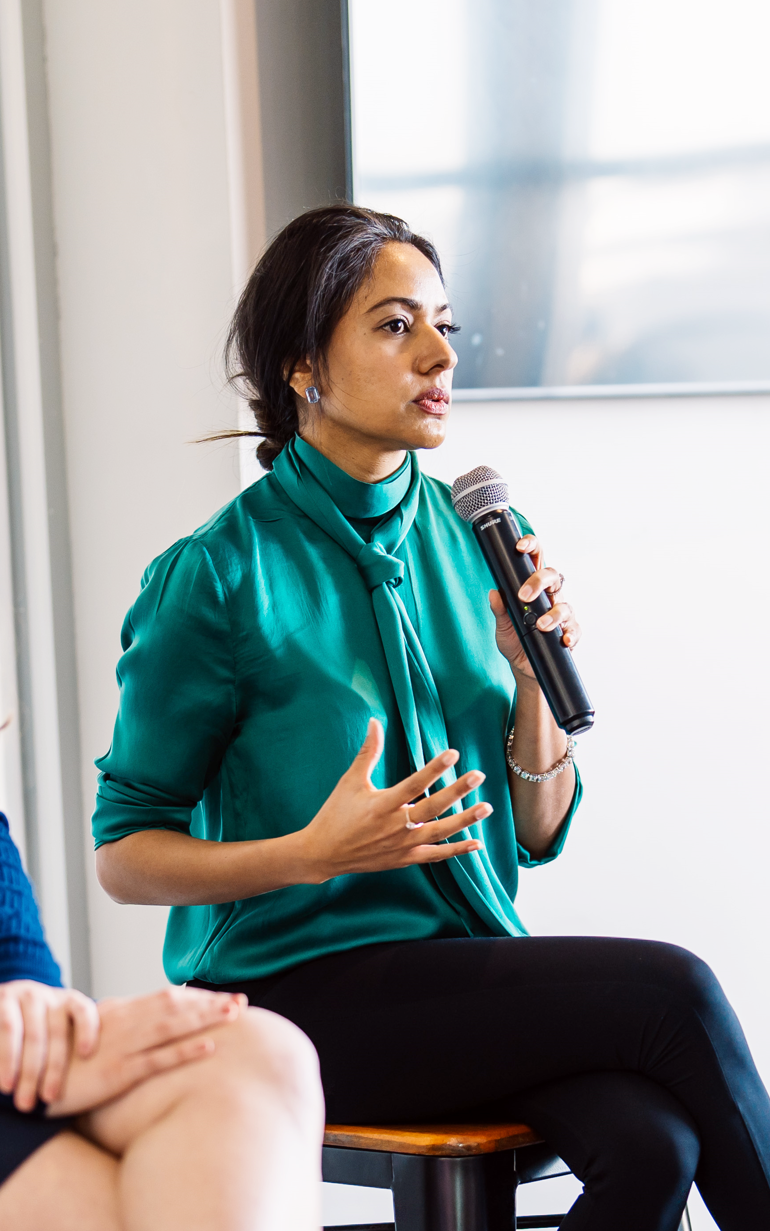 Head of Digital Port Services, SeaPort OPX, Australia
Prema Bhautoo - no two days are the same
As Head of Digital Port Services, SeaPort OPX, Australia, Prema has been with DHI for almost a decade. Find out what made her decide to join us, and what she's been up to.
Hi Prema! When and how did you join DHI?
I joined the DHI family in 2014. I had met the marine team at a conference the previous year and was blown away by their brilliance, the level of innovation they brought to the table and the real sense of excitement there was in DHI to make a mark on our industry. It made a big impression on me, and I wanted to be part of this dynamic, powerhouse of a company where I could play a small role in shaping our future. 
What is your favourite part of your workday?
My favourite part of my workday is catching up with the people I care about. Our team is like a family. Our division operates several 24/7 systems, which means that we need a high level of cohesiveness and responsiveness day and night to keep things running. There's a high level of trust between us and we truly look after each other.
What are you working on right now?
Right now, one of our most trusted partners, the Port of Brisbane, is experiencing a severe flood event. We are working with the port, harbour master team and pilots to help identify safe times for ships to move in and out of the harbour. We are also working with the engineering team to help screen the berthing plan for the next 48 hours for mooring risks.
What's a typical day in SeaPort OPX like?
The beauty of SPOPX is that no two days are the same. As a small team, we get to be involved in everything. From UX workshops and marketing campaigns to presenting on international conference stages to putting on a hardhat and steel cap boots and inspecting mooring bollards. There's always something new – just a few minutes away!
Can you share a fun fact about yourself that nobody in DHI knows about (yet)?
I used to sing as a part-time job while I was at university. I sang the Indian National Anthem at the Cricket World Cup game in Perth, Australia in 2011. I met some of the greatest cricketers of all time – Sachin Tendulkar, Ricky Ponting, Denis Lillee. It was a really fun experience.
'I had met the marine team at a conference and was blown away by their brilliance, the level of innovation they brought to the table and the real sense of excitement there was in DHI to make a mark on our industry. It made a big impression on me, and I wanted to be part of this dynamic, powerhouse of a company where I could play a small role in shaping our future.'
Prema Bhautoo
Head of Digital Port Services, SeaPort OPX, Australia