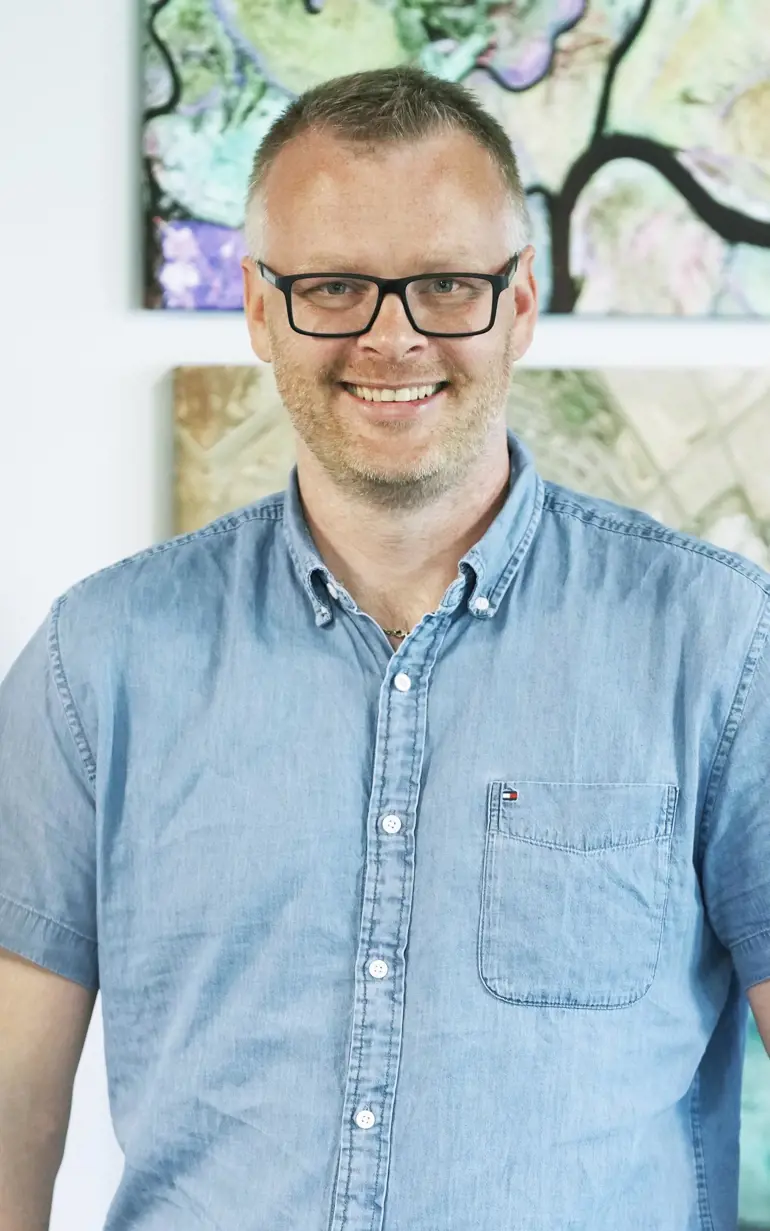 Senior Business Development Manager, USA
Mads Christensen's satellite data adventures
How did Mads go from having a background as a geographer, to becoming a survey diver in the Seychelles, to a satellite remote sensing specialist and business development manager at DHI? Get to know Mads and his adventures with satellite data!
Hi Mads, tell us a bit about yourself!
I live with my wife and daughter in New Hampshire, US. I take every opportunity to hike, ski and run in the wonderful backdrops of the vast New England landscape.
My background is as a geographer from the University of Copenhagen, graduating in 2012. Before DHI, I worked for the UN World Conservation Monitoring Centre where I was first exposed to the strengths of satellites and geospatial data for environmental monitoring. I further developed my skills as a satellite remote sensing specialist at Aalborg University.
What's a little-known fact about you?
Before observing our marine environments all the way from space, and from the comfort of DHI's offices, I got my feet wet working as a survey diver in the Seychelles. More specifically, I counted fish species in transect survey dives across the critical marine environments to inform the Seychellois authorities and conservation organisations about the status of marine species. So, ask me anything about pelagic and reef fish species in the Indian Ocean
Tell us more about the work you do with satellite data.
At DHI, we are well-versed in taking all types of satellite data to the test. From mapping water depths and aquatic vegetation to detecting small urban features and marine mammals - you name it, we've probably done it. In a recent article on the DHI blog, we explain how we put data from Airbus Defence and Space new Pléiades Neo satellites to the test in Florida's Crystal River region to explore conservation perspectives of this new source of very high-resolution satellite imagery.
'At DHI, we are well-versed in taking all types of satellite data to the test. From mapping water depths and aquatic vegetation to detecting small urban features and marine mammals - you name it, we've probably done it.'
Mads Christensen
Senior Business Development Manager, USA