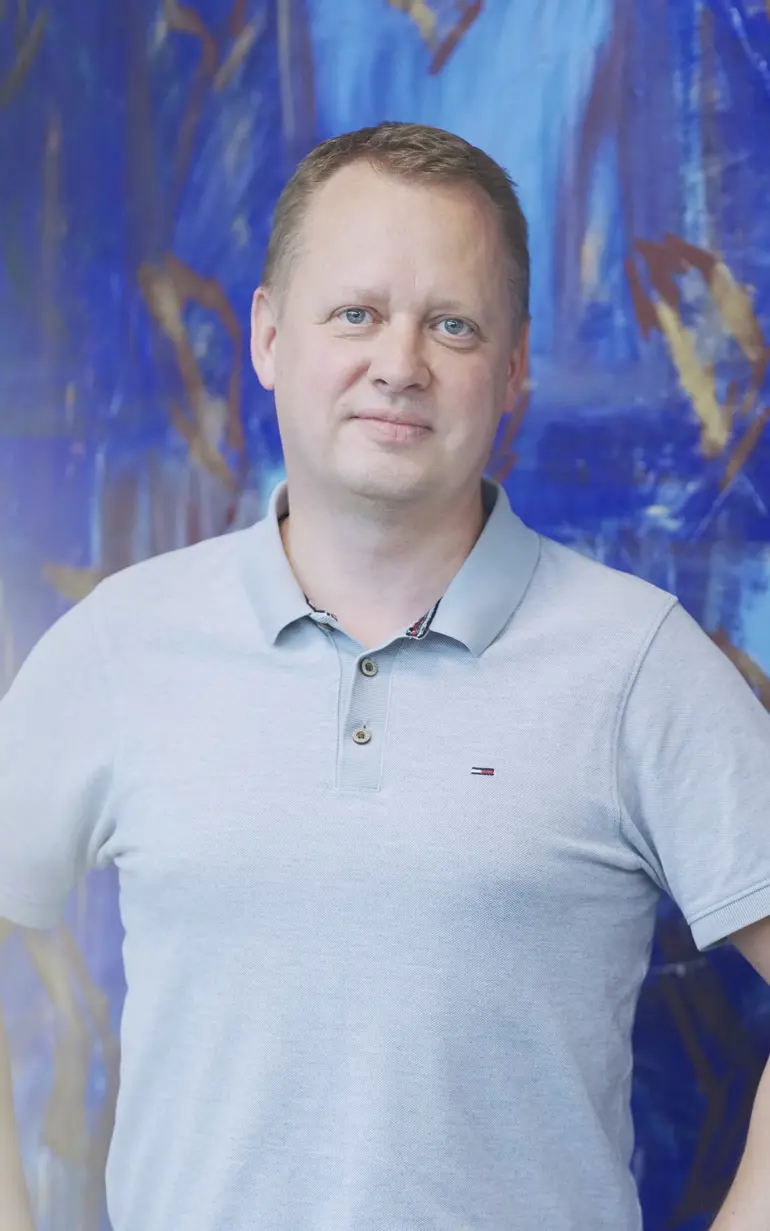 Head of Data & Analytics Advisory, Denmark
Lars Boye Hansen and his virtual time machine
Lars from our EOatDHI team has been in the Earth Observation (EO) business for over 20 years. We talk to him and find out how space and satellites can help address climate change challenges.
Hi Lars, tell us about yourself!
I'm 49 years old and based in Denmark with my wife and two daughters. I have been in the EO business for more than 20 years and have witnessed its transition from being something very niche and specialised to something quite mainstream. I have also been with DHI for over 20 years, where I have transitioned from originally having a technical focus to now focusing on Management and EO business aspects.
What fascinates you about the work you do?
After more than 20 years, the insights we can get from satellites in space are still mind-blowing. My background as a physical geographer is constantly stimulated by the many activities we have all over the world, spanning all kinds of thematic domains and geographies.
Can you give us examples of how earth observation technology is helping to address climate change challenges?
EO allows us to monitor every part of the world in high temporal and spatial detail. With the huge archives of data, we're sitting on a virtual time machine. We can see the same places 10, 20 and sometimes as much as 60 years back in time and learn about what has changed. The green transition is high on our agenda and EO can help on many topics – from detailed urban mapping to reduce urban heating and pollution, to decision support on water use within agriculture.
What are some memorable projects you have been involved in?
DHI has been at the forefront of agricultural monitoring for many years. Together with Landbrugsstyrelsen (the Danish Agricultural Agency), we have developed and operated the first operational system for nationwide Common Agricultural Policy monitoring based on satellite data – running since 2020. On a personal level, travelling around the world on assignments and seeing interesting places and meeting people has been a great pleasure. Most recently, this has brought me to Greenland and that was for sure memorable.
How do you think EO technology will evolve in the coming years?
Combined with AI and machine learning, EO could potentially become one of the most important sources of information for society. We are already seeing the development of digital twins within many different sectors where EO is combined with modelling to create digital 'labs' of the real world to aid in decision support and process understanding. Where the use of EO used to be centered on exploring the technology and developing methods and then finding a use-case, it is today much more focused on identifying and then solving specific problems and meeting specific user needs.
'EO allows us to monitor every part of the world in high temporal and spatial detail. With the huge archives of data, we're sitting on a virtual time machine. We can see the same places 10, 20 and sometimes as much as 60 years back in time and learn about what has changed.'
Lars Boye Hansen
Head of Data & Analytics Advisory