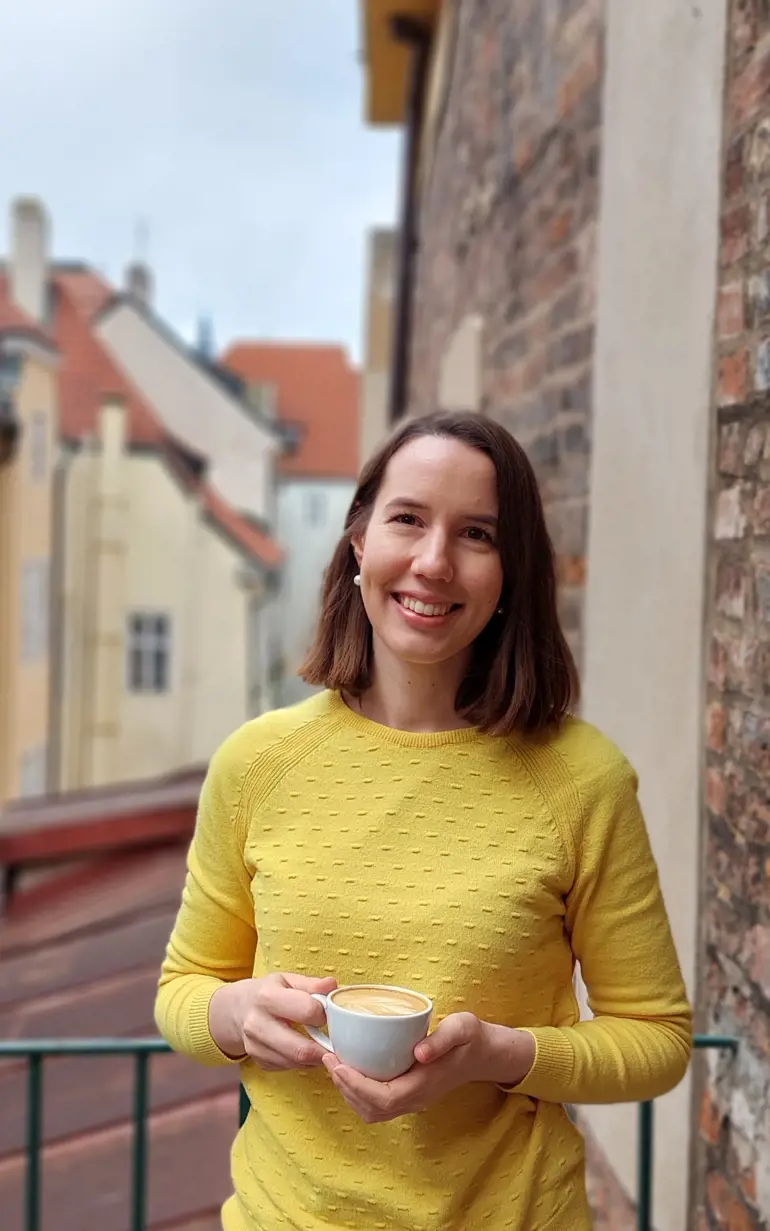 Learning Specialist, the Czech Republic
Gabriela Mudrová started a new career during the pandemic
Gabriela is from our Human Resource team in Prague, and she supports learning activities and onboarding programmes within DHI. And she has a lot of creative talents too – come discover what they are!
Hi Gabi! Thanks for agreeing to this interview - tell us a little about yourself!
My pleasure to be here! I'm Gabriela (or Gabi) and I am Learning Specialist at DHI. I'm located in Prague where I have lived most of my life. In Prague, I studied Adult Education and Human Resources, so I am lucky I get to combine both domains in my current role in DHI.
When and how did you join the DHI family?
I joined DHI in February 2021 during probably the toughest COVID-19 lockdown we had in Prague. Some weeks after I applied, I received a call from my manager Radka Lopomo. Compared to interviews I had at other companies before, talking to Radka felt like the most natural thing, like talking to a friend. She was talking about Campus courses and nerdy (in a good way!) engineers teaching these courses and how we coordinate and support all of that … I could totally picture myself doing such a job. So, when I heard back from Radka that she'd like to have me on her team, I didn't have to think twice about my answer.
What does a workday look like for you, and what's the best part?
Every day there are several administrative tasks and standard Campus operations which include a lot of communication with participants, instructors, managers and other stakeholders. Part of my daily agenda is also maintaining our learning system and its content, and then different tasks connected to our global onboarding program for new colleagues. The best part of my workday is whenever I get to work on any creative tasks, for instance, learning videos for our courses. When I'm in the office, the second-best part is to socialise with my team and other colleagues.
What's something people would be surprised to know about you?
When I was still at school, I won a few competitions in tale writing. I wrote scripts for short theater plays, and I also wrote song lyrics. I enjoy writing, creating stories and playing with words, their sound, rhythm and meanings. Lately I haven't produced much, but I have a notepad where I store all good ideas to further develop.
'If I weren't a Learning Specialist, I would probably end up somewhere else in the education field, maybe working for a university or a school, or I would work with foreigners, helping them to integrate into Czech society.'
Gabriela Mudrová
Learning Specialist, the Czech Republic