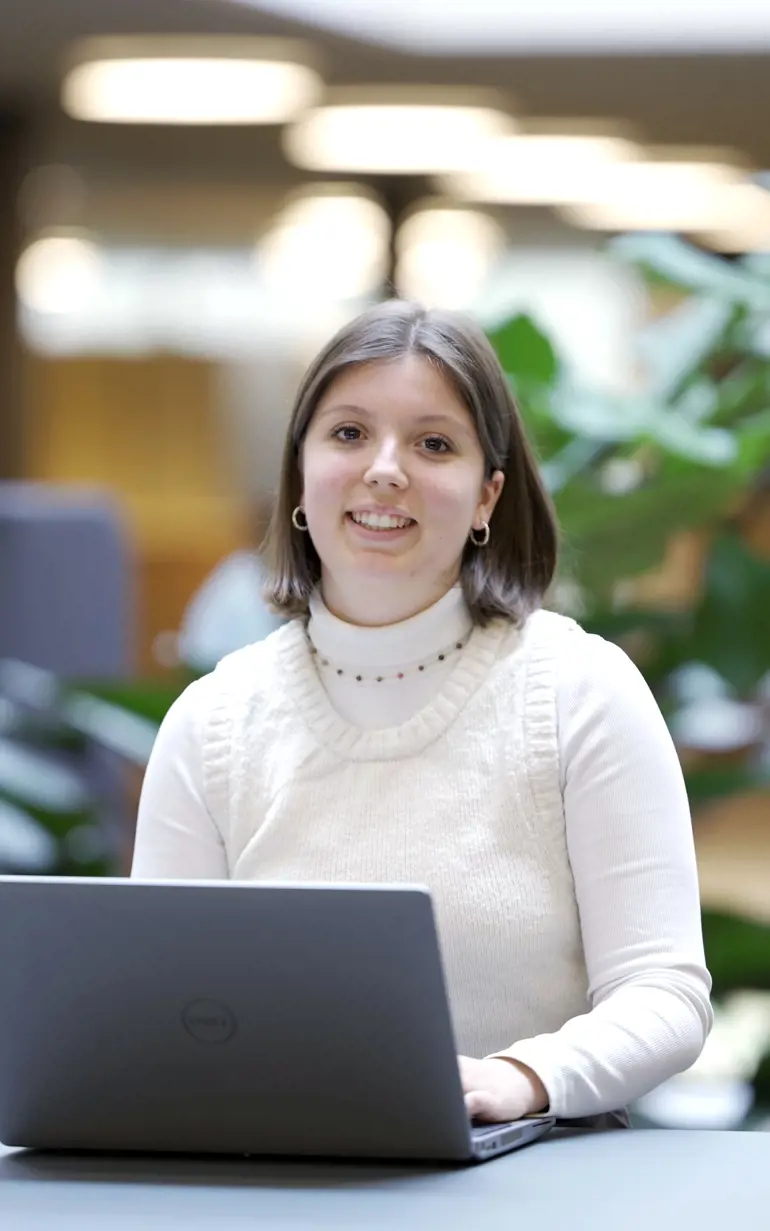 Junior Metocean Engineer, Denmark
Eloise Merlaud - from intern to full-timer
Eloise started her adventure at DHI as an intern from France and then figured she couldn't leave. Read on to learn more about her.
Hi Eloise! When did you join DHI and how did it happen?
I joined DHI in February 2022 to do my final internship (like a master thesis) to get my engineering degree in applied mathematics. I studied in France but chose to do this internship abroad and everyone recommended Denmark to me!
Then, after my internship, I decided to stay in Denmark and join the metocean team as a full-time engineer starting in September.
What made you decide to stay on at DHI after your internship?
A lot of different things! During my internship in the metocean team, I discovered a new field that I didn't know much about but which I really enjoyed, and which made me want to learn a lot more. 
Can you share a fun fact about yourself that nobody at DHI knows (yet)?
I started doing crochet last year and I immediately loved doing more manual activity after a day in front of my computer! But now I have to find room to store all the balls of yarn…
Complete this sentence: If I weren't a metocean engineer, I would probably be ...
... a schoolteacher or working in a pastry shop.
'The best part of my day? I was asked this question in kindergarten, and I answered, very naturally, 'Lunch!'. Now I would say that I enjoy working in this very international team with a wide range of skills because I keep learning things every day! And, of course, DHI lunch is still part of it!'
Eloise Merlaud
Junior Metocean Engineer, Denmark