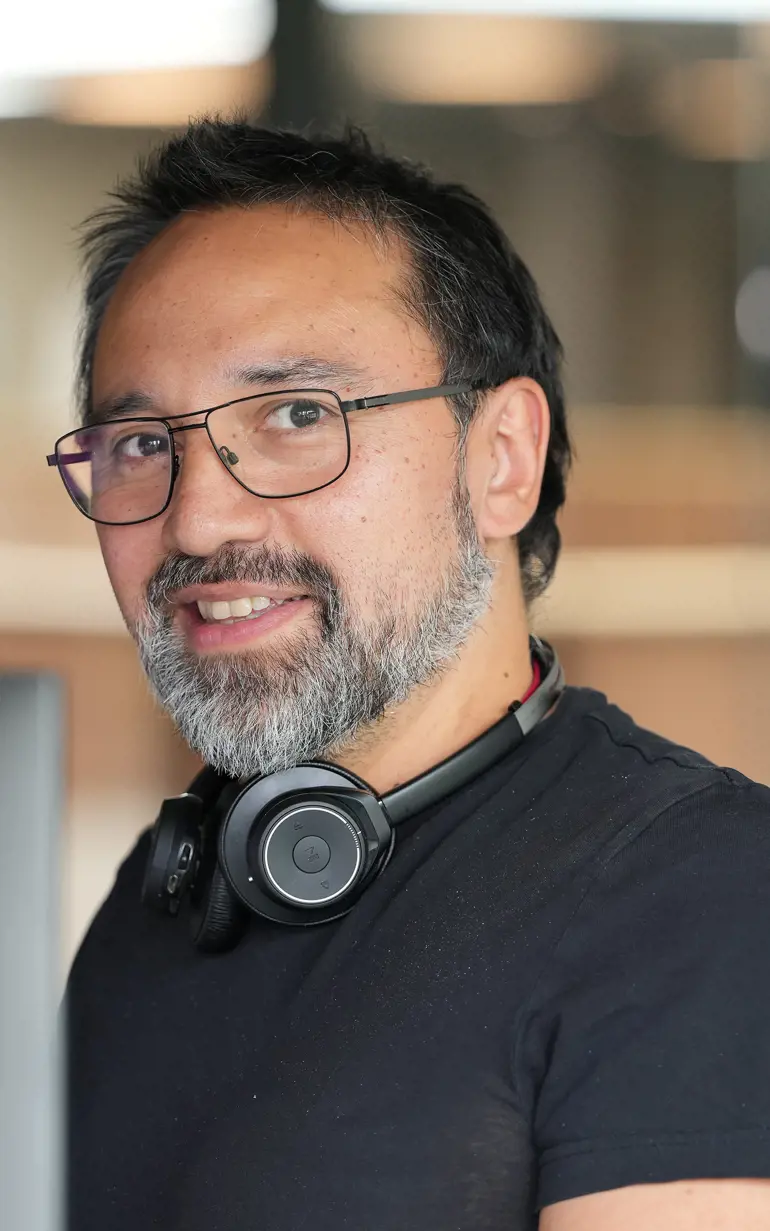 Senior Software Specialist, Denmark
Eduardo Javier Munoz Queupumil teaches us salsa
What do salsa, software and warriors have in common? Get to know our Senior Software Specialist Eduardo Javier Muñoz Queupumil in the #DHIPeople series!
What do you do at DHI and when did you join?
I work as a Senior Software Specialist, and I joined DHI in October 2011. Additional: I was hired in DHI Singapore but moved my contract to the HQ in February 2012. Some people call me the salsa instructor of DHI, which would be true as I was giving some teaching to people in DHI for a while before Corona. I might come back to that if time allows.
Can you share a fun fact about yourself that nobody at DHI knows (yet)?
It's very difficult to find something people don't know after 10 years here… among the things that could be said in public: Most people know I come from Chile, but very few know that I am Mapuche, a warrior native culture from the south of South America. I snore, my favourite food is Thai, and as a kid I was unbearable (sorry mum, didn't know better).
What do you like most about your role?
We have a lot of freedom on how to solve our tasks, and the fact that by doing so, we create something that replicates the complexity of nature in a mathematical model, and which is tested against real data. And that we can do it together with colleagues that share their knowledge and help us learn new things every day. Learn and share knowledge is a great way to work.
'The best part of my workday is when I get to talk to colleagues about interesting things of their, mine, or just life, in a personal way, but with not so much seriousness. I love the lunch at DHI, not even after 10 years I get tired of it.'
Eduardo Javier Muñoz Queupumil
Senior Software Specialist, Denmark