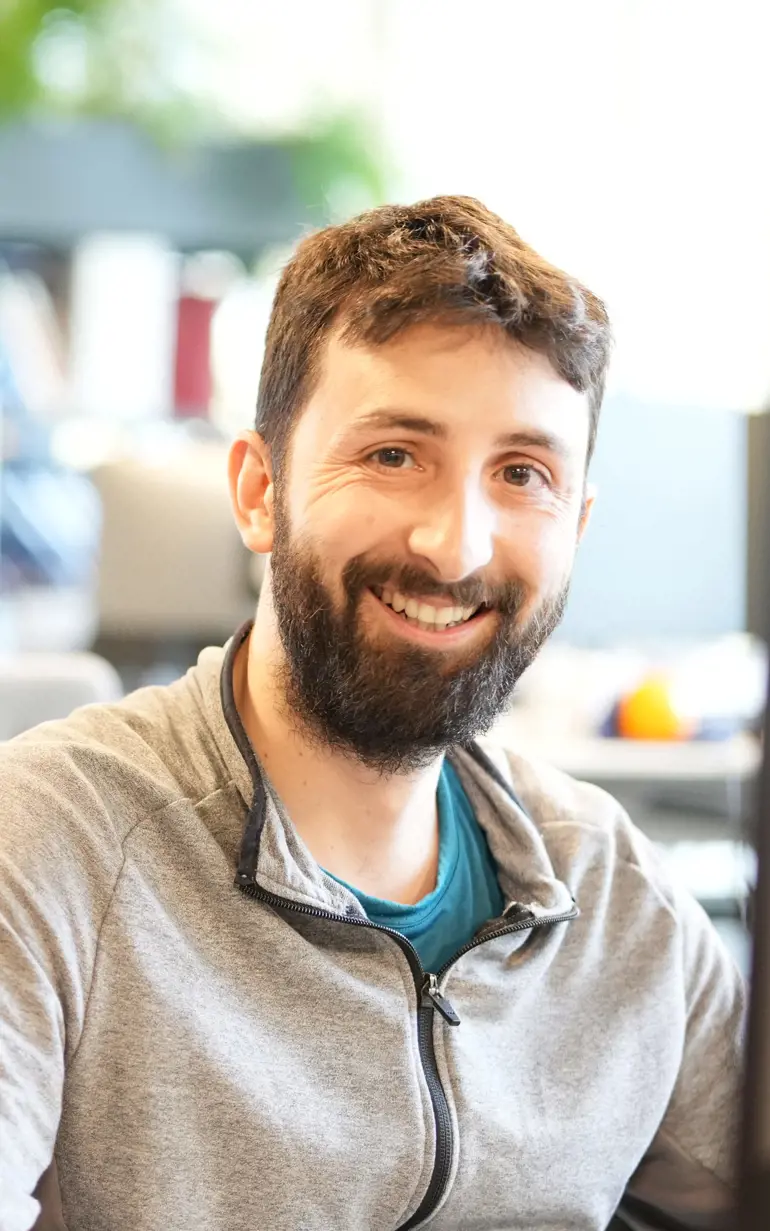 Senior Metocean Engineer, Denmark
Daniel Caichac - from Chile to Denmark
Daniel from our offshore wind team relocated to Denmark from Chile, South America to join DHI. Let's get to know him!
Hi Daniel, when did you join DHI and how did it happen?
I started working on the 3 January 2022 in Hørsholm, Denmark. My last role was as a Coastal Engineer for an international engineering company, and I decided that I wanted a change when I saw my current role being posted on DHI's LinkedIn. As soon as I read the description, I applied (just five hours after it was posted!). I had been using DHI's software for a few years (initially FEFLOW, then other MIKE products) and I was certain that I wanted to come here.
Tell us about your relocating experience. What made you decide to make this big change?
It was tough, but totally worth it. I would say that the main challenges have been: Relocating during COVID times, trying to get into the system (opening bank accounts, getting social insurance/tax numbers, etc.), finding a place to stay, and trying to deal with the rate-exchange.
Having said that, I would do it again. Getting to work at DHI (and living in Denmark) is a fantastic experience, and one I've been waiting for a while. When I applied (online) to my current position, I always had faith that I could make it, but at the same time saw the opportunity as something so far away (12,600 km) that was almost unreachable. However as soon as I got a green light, we (as a family) decided to embark on this journey, mainly because DHI is such an industry leader that it was impossible to say no. As a coastal (or marine) engineer there is no better place to be, as simple as that.
What's the best part of your role?
This might sound cliché but working with my team. Everyone is so knowledgeable and easy-going that it makes coming to work such a pleasant experience. I have worked with good teams in the past but on a much smaller scale, and even on one occasion I worked in a place where there was no team whatsoever (just me), hence I truly value teamwork now more than ever before.

Also, lunch is amazing.
What do you enjoy most about being a metocean engineer?
Many things, but for me, working with state-of-the-art numerical models that help us to understand (in a simpler way) the forces of nature.
'Everyone is so knowledgeable and easy-going that it makes coming to work such a pleasant experience. I have worked with good teams in the past but on a much smaller scale, and even on one occasion I worked in a place where there was no team whatsoever (just me), hence I truly value teamwork now more than ever before. Also, lunch is amazing.'
Daniel Caichac
Senior Metocean Engineer, Denmark