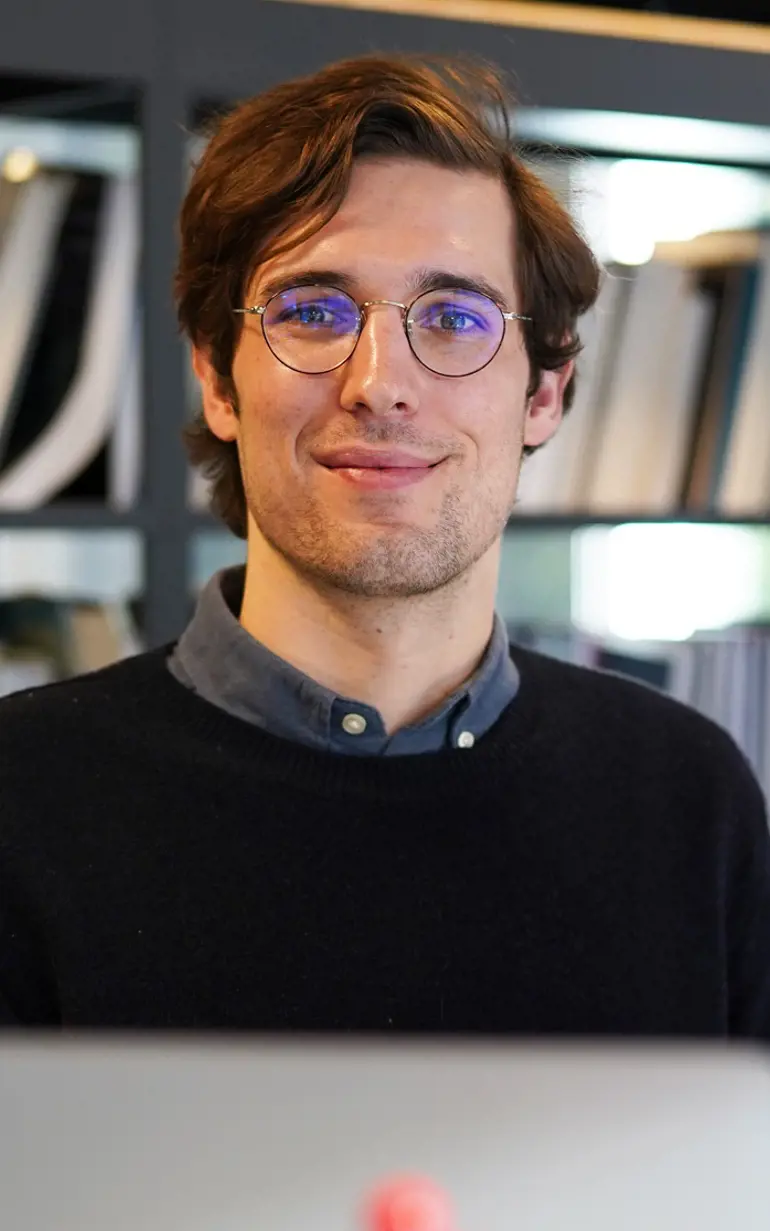 Wastewater Engineer, Denmark
Christopher Gaszynski and his relocating experience
Christopher is a Wastewater Engineer at DHI's headquarters in Denmark. Find out what made him jump on a plane and relocate from Cape Town to join the DHI family.
When did you join DHI and how did it happen?
I joined DHI on 13 September 2021. I had known about DHI for years, as I used WEST as a bioprocess simulator for modelling experiments in my PhD research. I spent hours learning how the code worked and how to use WEST in the most effective way possible. When I finished my PhD studies, I began working at the University of Cape Town as a research officer and taught many students best practices for WEST. One day, I heard that DHI was hiring a wastewater engineer and I jumped at the opportunity to join the DHI family!
What was relocating to Denmark like?
I jumped on a plane in Cape Town carrying two suitcases packed to the brim with all my belongings. I arrived in Denmark with a wonderful family, whom I found on Airbnb, just down the road from DHI on a beautiful lake in Birkerød. I have been with them ever since! I survived the Danish winter, which was quite a big adjustment as a South African, and now I cycle my bike to work every day, so I am thrilled to be in Denmark.
What's the best part of your workday?
Wow, I have so many favourites, to list only a few I would have to say: my colleagues, the DHI lunch, the DHI work environment and especially the work. So far, the work I have been given is challenging and has required me to learn a wide variety of topics. These topics have included new coding languages, approaches to problem-solving and how best to deliver high-quality work to the client.
What do you enjoy most about being a wastewater engineer?
The development work. I am developing models and solutions in different languages and platforms. Taking an idea or problem and transforming it into a set of instructions that a computer can understand is extremely satisfying.​​​​​​
What's something you like about living in Denmark?
My two favourite things about living in Denmark are: 1) I love not having a car. It is great to ride my bike or walk everywhere, and take the public transport when needed, and 2) I love the safety of Denmark. Having the freedom to walk around at night and not have to lock the windows or doors in your home is huge!
Can you share a fun fact about yourself that nobody in DHI knows about (yet)?
I love to surf, hike, camp, and climb. I also love to bake bread, specifically sourdough.
'When I finished my PhD studies, I began working at the University of Cape Town as a research officer and taught many students best practices for WEST. One day, I heard that DHI was hiring a wastewater engineer and I jumped at the opportunity to join the DHI family!'
Christopher Gaszynski
Wastewater Engineer, Denmark